Nintendo Suggests It May Stop Producing Consoles Someday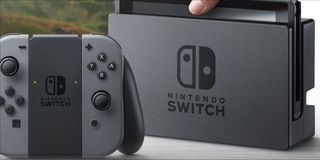 (Image credit: Nintendo)
Right now gamers are enthralled with the idea of playing an array of unique experiences on Nintendo's originally crafted hardware. Throughout the ages, the toy maker has brought smiles to children and adults' faces with its products. But someday those products may not be produced anymore.
Nintendo president Shuntaro Furukawa spoke with Nikkei recently, and in a translation from Nintendo Everything, Furukawa spoke about the flexibility of adapting with the times, and how that flexibility might include moving away from home consoles at some point down the line...
This is an interesting way of looking at it, especially given Nintendo's illustrious history with consoles. Some people might be screeching and screaming and crying, but the reality is that Furukawa was answering a question in relation to the dilemma of being innovative in a constantly changing market.
Furukawa didn't submit to the idea that past successes from Nintendo being "too big" were a risk factor to consider for developers making new content under the Nintendo brand. That content can come in all sorts of form factors, devices, or software packages. According to Furukawa, it doesn't mean that Nintendo is limited to just making consoles, since the company was originally a toy company before getting into the console space and literally saving the game industry after the great crash back in the 1980s following Atari's string of successes.
Basically, Furukawa is saying that if Nintendo branches out and develops its products in other fields of entertainment, it's possible that could happen and consoles may not be involved. A good example of this kind of thinking is with the Nintendo Labo, which is a mixture of real-life cardboard construction sets and digital entertainment. It's an experience that could eventually grow into something else that may not be entirely dependent on a home console.
There's also a product like Pokemon, which transcends any single device type, being available as a geo-targeted mobile app, a home console RPG, and as a physical trading card game.
Nintendo has always followed its own trends, sometimes to great success like the Game Boy, Wii, or the Nintendo Switch. Other times the company has fallen on its face with legendary duds like the Virtual Boy, or the Wii U.
I wouldn't be too worried about what Furukawa is saying because I imagine that's in the far off future. For now, Nintendo is making mad bank on the Switch, and I doubt the company will step away from that kind of success anytime soon.
Staff Writer at CinemaBlend.
Your Daily Blend of Entertainment News
Thank you for signing up to CinemaBlend. You will receive a verification email shortly.
There was a problem. Please refresh the page and try again.