Animal Crossing Pocket Camp Coming To Smartphones In November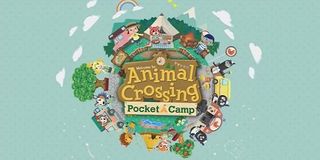 If you were hoping that the Animal Crossing mobile game would be a streamlined drip-feed of the core series' most addictive goodness, you're in luck! Nintendo has finally revealed Animal Crossing: Pocket Camp, and it looks like they've managed to cram a lot of the series' best stuff into a mobile-sized package.
While last night's 14-minute Nintendo Direct gives a more thorough walkthrough of what players can expect out of the mobile Animal Crossing game, the "Digest" above does a solid job of delivering all of the basics in a fraction of the time. That description also works well for the games themselves. If you want the full-on Animal Crossing experience, New Leaf is ready to roll right now on the 3DS. If, however, you want a slimmed-down version that offers many of the core game's key features in a much smaller package, it looks like Pocket Camp is going to deliver. Thankfully, we'll only have to wait until "late November" to actually check it out.
We still need to get our hands on the game before making any sort of assessment, but everything certainly seems to be in order with Pocket Camp. It actually follows the same model of other mobile games released by Nintendo up until now. If you boil the Mario games down to their basics, they're all about running and jumping. So, we got Super Mario Run. While it's lacking the more intricate relationship features, bigger maps and evolving battle conditions, Fire Emblem Heroes also does a solid job of boiling a Nintendo game down to its basics.
As for Animal Crossing on mobile, you'll still be repaying loans, decorating plenty of spaces, collecting resources and performing odd jobs for your anthropomorphic neighbors. Rather than fuss over an entire town, you're now in charge of a pretty sizable campsite. You'll get to decorate that site and build amenities for your visitors, as well as decorate a couple of small rooms in your own RV.
You're not limited to just exploring the campsite, though. You'll get to check out a wooded area to collect fruit, a beach to fish and snag seashells, etc. Along the way, you'll try to gather specific items to fill requests, earning you additional in-game currency to continue expanding and decorating.
You'll also find plenty of shops to visit, allowing you to purchase outfits for your avatar, special furniture, decorations for your RV and various upgrades.
Of course, this wouldn't be a mobile game if there wasn't some sort of for-pay hook. In Pocket Camp, you'll be able to buy special tickets with real-world money. Those tickets can be used to improve/speed up play, but they don't appear to be too intrusive. Again, we'll have to wait until we get the game in our hands to decide.
For now, though, things seem to be coming along nicely.
Staff Writer for CinemaBlend.
Your Daily Blend of Entertainment News
Thank you for signing up to CinemaBlend. You will receive a verification email shortly.
There was a problem. Please refresh the page and try again.