The Last Of Us Part II Introduces Several New Characters In Paris Games Week Trailer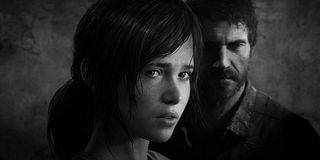 It's been a while since we've seen anything from The Last of Us: Part II, so it's nice to see Sony unveil a five-minute trailer for the upcoming exclusive during Paris Games Week. Big surprise, the game looks to be a dramatic gut-punch. You'll be introduced to some new faces in the following footage, several of which get reconfigured in violent fashion.
Most of the gaming news will be coming out of Paris this week as the City of Love hosts its annual convention and trade show. Sony got things started with a PlayStation showcase this morning and, included in that impressive lineup was the latest trailer for the sequel to The Last of Us. Obviously, if you haven't finished the first game and care about spoilers, you probably shouldn't read any further or watch that latest trailer.
When we last saw Joel and Ellie, the former was playing guitar quietly while the latter wandered around like a ghost. The house Ellie occupied was clearly the scene of a bad situation, with dead bodies spotted here and there. Ellie herself is splattered with blood, so we've got an idea of what happened to those poor fools who likely underestimated her.
This latest trailer begins in similar disquieting fashion, with a duo dragging a body through a rainstorm in the forest. We soon see a woman strung up from a tree, presumably to be questioned. There's an awkward bit of knife play and Bible scripture before another woman is dragged onto the scene to have her arms broken. Before things can get too carried away, though, arrows start flying and a pretty insane fight sequence breaks out. The whole thing comes to a conclusion as the fungus-infested zombies of the series come screaming onto the scene.
Beautiful and super violent, the trailer left us with more questions than answers. There appear to be two groups at play here, one of which might be the Fireflies from the original game and the other seeming to be the group of hyper-religious crazies that always pop up in the apocalypse. There are several new characters who seem like they'll play at least some part in The Last of Us II but, as far as we can tell, Ellie and Joel are no-shows.
However, if you take a gander at the woman who was being fitted for a new necktie, she actually bears a pretty decent resemblance to Ellie. Could this game be set in the future? Is that a relative of Ellie? How are any of these characters tied to the previous protagonists? It looks like we'll just have to wait and see.
One thing is for sure, Naughty Dog isn't pulling any punches. The original LoU was already a very violent game that didn't shy away from graphic moments. This trailer seems to indicate that the sequel will be even darker. We still don't have a release date but, no matter what it is, we imagine it won't be soon enough for fans of the series.
Staff Writer for CinemaBlend.
Your Daily Blend of Entertainment News
Thank you for signing up to CinemaBlend. You will receive a verification email shortly.
There was a problem. Please refresh the page and try again.