Nintendo Just Announced A Bunch Of New Indie Games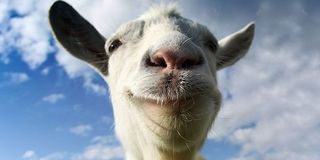 While rumors are still swirling about a potential Nintendo Direct to close out January, the home of the Switch yesterday launched a fresh Nindie showcase, introducing a whole bunch of new indie games for the hugely popular platform.
While Nintendo's first party offerings are super strong and the Switch has seen some great support from third party developers in the past two years, it's the large number of independent games that have kept many players coming to the console week after week. While the Switch might only get a couple AAA releases each month, the eShop typically hosts a nice selection of indie games on a weekly basis.
Sure, some of those games are less-than-stellar, but the Switch is also home to most modern standouts including the likes of Stardew Valley, Dead Cells, Hollow Knight, Shovel Knight and many, many more.
Yesterday, Nintendo let everyone know that the indie train is still rolling full steam ahead on the Switch thanks to a new Nindies showcase. The above video was pretty brief but effective, giving folks a look at about half a dozen new games announced for the Switch, some of which launched shortly after the presentation. Clocking in at about 17 minutes, the video foregoes too much chatter from a host in favor of back-to-back-to-back trailers highlighting what's in store.
The showcase starts off strong, showing off Wargroove, a tactical RPG fans have been waiting to play on the Switch for quite a while. It's clearly inspired by games like Fire Emblem, but with the added twist of four-player support and player-created content. Look for it on Feb. 1.
The first big surprise of the showcase was Double Kick Heroes, a rhythm game crossed with a zombie survival romp. Your band is in a car being chased by hordes of the undead. Doing well in the rhythm game sends attacks at the invading enemies, which get more and more bizarre as you progress through the campaign. The game boasts more than 30 original metal tunes and a bunch of licensed tracks to boot. In short, it looks rad as hell and can be yours sometime this summer.
Also included in the showcase is the "fun with physics" games, When Ski Lifts Go Wrong and Goat Simulator: The GOATY. Also up for grabs is Forager, a cute retro adventure, and my most anticipated of the lot, Inmost. This one looks like what you'd get if Lovecraftian horror was mixed with a gothic metroidvania adventure game, and I am 100 percent here for it.
The presentation continues rolling with Unruly Heroes, a multiplayer platforming beat-em-up, and the highly-anticipated action RPG, Cross Code.
The presentation wraps with another big surprise, Steam World Quest: Hand of Gilgamesh. It's a deck-building RPG adventure from the team behind the excellent Steam World Dig series, so it seems like a safe bet this one will be another huge hit on the Switch later this year.
Your Daily Blend of Entertainment News
Staff Writer for CinemaBlend.