The Best Xbox One Games... So Far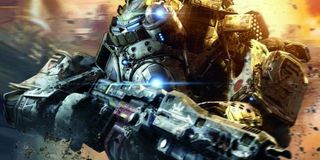 The Xbox One is still young so its library is only a fraction of the size of Xbox 360's. There are still plenty of great games on the console, though.
Since the Xbox One's launch developers both large and small have released some fantastic titles for the system. Like the Xbox One library, this list is going to evolve over time. Games are going to be added or bumped off the list over time. Be sure to check back in the future for more details on what to play on the console. These are the best Xbox One games... so far.
Forza Motorsport 5
Forza is one of the biggest Xbox exclusive franchises. Forza Motorsport 5, the first entry on Xbox One, continues that tradition. It offers the beautiful, realistic racing we've come to expect from the series. It also takes the competition to a new level of realism with Drivatars, A.I. opponents based on your friends' driving styles.
There are some aspects of Forza 5 that keep it from being the best in the series, though. Its collection of tracks, cars and features is slimmer than Xbox 360 entries. You can get some of that missing content back but you'll have to pay through the nose for microtransactions.
Nonetheless, Forza 5 is recommended for any racing fan with an Xbox One. It's a solid entry in the franchise that gives us hope that the Forza series has a bright future on the new console.
Assassin's Creed 4: Black Flag
Assassin's Creed 3 made some fans swear off the series for good. I suspect Assassin's Creed 4 won at least some of them back, though.
AC4 brings the series to its most vibrant setting yet, letting players run amuck as a pirate in the Caribbean. They can explore jungles, tussle with guards in cities or maraud shipping lanes on the high seas. What's just as impressive is how the game allows you to seamlessly move between these different types of gameplay.
The game's attitude is embodied by Captain Edward Kenway. He's not as stoic as AC3's Connor. He's a pirate who loves drinking and raising hell. Like the game he inhabits, Edward's all about having a fun time.
Assassin's Creed 4 might not be the best game in the series (that's Assassin's Creed 2 in my opinion) but it's great enough to show long-time fans that the franchise still has some life left in his bones.
Battlefield 4
EA really made a mess of Battlefield 4's servers at launch. They charge a lot for the game's DLC packs, too. That doesn't erase the fact that BF4's the best multiplayer shooter on Xbox One, though.
Battlefield 4 builds on BF3's impressive multiplayer package with new modes. Defuse introduces small-scale, fast-paced action that will make Counter-Strike fans feel right at home. Obliteration is at the opposite end of the size/time spectrum, pitting two massive teams against each other in knock-down, drag-out fights over explosives. There's a mode for you in BF4 no matter what kind of mood you're in.
BF4 is the first game in the series in which the console versions don't lag badly behind their PC counterpart. Xbox One players get the full Battlefield experience, with up to 64 players battling over land, air and sea. You're playing on the same gorgeous maps as PC players and can rip them apart with explosives just the same way.
The game also features a full single-player campaign. It can't hold a candle to the online experience but it just adds to an already hefty package.
Tomb Raider
If you never picked up Tomb Raider on PS3 or Xbox 360, you owe it to yourself to check out Tomb Raider on Xbox One. Like Wolfenstein: The New Order, it's an prime example of how to successfully revive a sagging franchise.
Tomb Raider's reboot takes some notes from the Uncharted series on how to craft a great treasure-hunting game. The auto-lock shooting of past Tomb Raider games has been replaced by an agile, cover-based system. The platforming is smooth and intuitive so it contributes to the action instead of detracting from it.
The story received a much-needed facelift as well. Lara's no longer the impossible superwoman of past games. She's now a vulnerable, inexperienced adventurer forced to grow up quickly. The character still not quite realistic but still much more approachable than the pin-up model of past console generations.
The enhancements of the Xbox One version aren't enough to justify a purchase if you already own the PS3/360 version. Even if it's not worth buying twice, though, it's definitely worth buying once.
Titanfall
Titanfall was the most aggressively marketed launch to date for Xbox One. As a result, the game became a focal point for the console war. Detractors insisted it was an overhyped Call of Duty clone with mechs. Supporters believed it could be a ground-breaking shooter that would seriously raise Xbox One's fortunes.
The truth in somewhere in the middle. Titanfall does have a similar feel to Call of Duty, a natural consequence of being developed by the same people who started that series. Still, there's enough unique about the game to give it a unique identity. The seamless mix of parkour gunfights and mech battles is a blast. It's accessible to genre newcomers while still giving shooter veterans plenty of new moves to master.
The only thing really holding the game back is a lack of content. It's an online-only affair with only a small number of modes at the moment. Respawn Entertainment plans to release both paid and free content for the game throughout the year, though. This is a game that's going to get better in time, provided the player community sticks around.
NBA 2K14
Sports games are sometimes intimidating to newcomers due to years' worth of features built on top of each other. However, NBA 2K14 welcomes newbies with open arms.
The game's appeal centers around the Pro Stick controls. Players can dribble and shoot just with the right analog stick. The result is that players won't need to learn a lot of buttons to jump into the game. They can then master the finer points with a new Training Camp mode. Players can also quickly call appropriate plays with a push of a single button.
NBA 2K14 also features smaller changes that will be appreciated by series vets. The potential stat growth of players has been reduced in Association mode, preventing every athlete from becoming LeBron. Player tats change dynamically from day to day to reflect players' hot and cold streaks. The roster of teams was expanded with several Euroleague teams. Player movement has never been more realistic, with thousands of new animations to make the action more life-like.
There are some shortcomings, don't get me wrong. 2K Games' insistence on microtransactions and DRM is misguided and depressing. Still, NBA 2K14 is the best sports game on Xbox One and a must for any b-ball fan.
Rayman Legends
There was some controversy surrounding Ubisoft's decision to make Rayman Legends a multiplatform release rather than a Wii U exclusive. Whatever you think of Ubisoft's business practices, there's no denying that this benefited Xbox One owners greatly.
Rayman Legends is one of the best co-op experiences around, unleashing four players on levels filled with enemies and obstacles to overcome. This game's going to keep you and your friends occupied for a long time, too. Legends ships with 120+ levels. Xbox One owners can dive into these challenges as quickly as possible thanks to reduced loading times.
The game's a fantastic competitive multiplayer experience as well. In the Kung Foot mode, teams of one or two players try to headbutt or kick a ball into their opponent's goal. Like the rest of the game, this goofy take on soccer is unpretentious fun that will make you feel like a kid again.
Outlast
Some people think that the survival horror genre is dead and buried. Outlast developer Red Barrels didn't receive that memo, though.
Outlast proves that survival horror games don't need to be loaded with combat. Players are armed with nothing but a camera. Their only option when faced with danger is to run and hide. Red Barrels doesn't give us the shotguns we want and the result is horrifying and tense.
The developers did a great job of porting the game to Xbox One as well. They didn't just throw an unoptimized version on the console to scour some extra cash. Outlast's XB1 version runs at 1080p and 60fps - one of the few games on the system to perform at that level.
Wolfenstein: The New Order
Revivals of beloved, classic franchises by brand-new studios often turn out poorly. Wolfenstein: The New Order is one of the wonderful exceptions to this rule.
The New Order manages to maintain everything that fans loved about the series and improve on it. The combat's even more over-the-top than usual, with a frightening menagerie of new enemies to fight. Fortunately your arsenal is just as ridiculous. There are also plenty of secrets to find throughout the game's diverse loca.es
It's not just a one-note shooter, either. The game offers you plenty of opportunities to be stealthy without requiring you to be stealthy. No matter what your playstyle is, you'll be rewarded by the game
On top of all that, the story is surprisingly good. The New Order takes the series in an unexpected direction, depicting an alternate history in which Nazis took over the world. The Nazi-dominated world depicted by Machine Games is so bleak and disturbing that you can't help but plow through the campaign to save it.
Guacamelee! Super Turbo Championship Edition
Guacamelee! can be lumped together with "Metroidvania" games by the lazy. However, this game deserves to be in a class all by itself.
DrinkBox Studios crafted a game that challenges both your platforming and combat skills. You'll face enemies that can shift dimensions, shield themselves, or explode on timers to force you to use all the moves in your repertoire. Simply reaching a ledge ten feet in front of you can require you to chain together five abilities. It's an infuriating and satisfying adventure.
The base game was one of my favorites of 2013. The Super Turbo Championship Edition just adds to that love by introducing content like new abilities and levels. Xbox One gamers are getting the most complete edition of Guacamelee yet.
As if you needed another reason to play it, Guacamelee is free on Xbox One for a limited time. Even if you miss this giveaway, though, the game's more than worth its $14.99 price tag.
Staff Writer at CinemaBlend.
Your Daily Blend of Entertainment News
Thank you for signing up to CinemaBlend. You will receive a verification email shortly.
There was a problem. Please refresh the page and try again.