Beyblade: Evolution Spinning Onto 3DS This Fall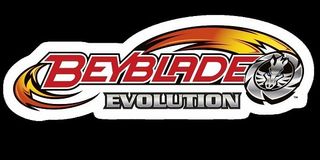 The Nintendo 3DS is gearing up to "let it rip" as Rising Star Games announces the impending release of Beyblade: Evolution, a brand new battle game based on the hit television series and toy line.
For those unfamiliar with Beyblade, what you're basically looking at here are tops (those fun little toys that spin round and round) on steroids. Now, imagine if those tops were built for battle with metal components and pointy bits, then dropped into a ring for to compete; last top spinning wins.
But just because those toys exist in the real world doesn't mean that kids don't want to play with them in the virtual world, too. That's exactly what Beyblade: Evolution offers, a new game from Rising Star that utilizes the Nintendo 3DS's unique features, like gyroscopes and augmented reality, to bring all the action of the physical game into the world of a video game.
Expected to launch this fall alongside the new animated series, Beyblade: Shogun Steel, Evolution will be available in two different flavors: The regular edition and, in collaboration with Hasbro, a collector's edition that comes packed with an exclusive six-piece Beyblade Wing Pegasus 90WF that, until now, has only been made available in Japan.
"We are delighted to be working with Hasbro, Nelvana and d-rights on this innovative game made specifically for the Nintendo 3DS system and to include an exciting new chapter in the series," said Rising Star managing director, Martin Defries. "We're also thrilled to be able to offer fans the opportunity to get their hands on an exclusive battle top that is sure to be a must-have among serious players."
Beyblade: Evolution players will be able to take part in the single player story or compete with friends in realtime competitive modes. The game will also allow players to unlock a special sneak peek at the upcoming Shogun Steel series.
Look for Beyblade: Evolution to arrive on the 3DS sometime this fall.
Your Daily Blend of Entertainment News
Staff Writer for CinemaBlend.
Your Daily Blend of Entertainment News
Thank you for signing up to CinemaBlend. You will receive a verification email shortly.
There was a problem. Please refresh the page and try again.