Full DVD Playback For Wii...Almost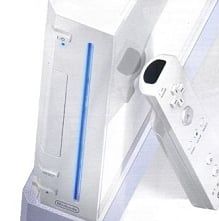 It was coming sooner or later, but thankfully it's sooner rather than later...the announcement, anyway. It looks like the Nintendo Wii will have full DVD playback functionality across the board. CinePlayer CE DVD Navigator will be the advancing choice for providing Nintendo's Wii with the appropriate DVD software technology for full high-quality playback.
In an announcement made on Monday, the partnership between Nintendo and Sonic Solution's CinePlayer was solidified with the posit that the Wii will indeed have playback functionality through a software upgrade. With inflating sales of DVD playback devices occupying more households within the past year, it looks like Nintendo is finally jumping on the band-wagon. The 8% increase of households owning DVD players (according to research firm Centris), brought Nintendo to their next logical step: Branch out toward the 91 million homes currently capable of playing back DVDs.
While this looks like good news for Big 'N' fanboys, who might have been worried the company was getting left an entire generation behind in multimedia functionality, there's also bad news. Well, it's not necessarily "bad news" per se, it's just that anyone interested in playing DVD content on their Nintendo Wii will have to wait almost an entire year. As CinePlayer's DVD Navigator won't be available for Nintendo's Wii until late in 2007.
For more information regarding Sonic Solutions' CinePlayer and the company's products, you can get more information by checking out CinePlayer's corporate portfolio. Be sure to stay tuned in for more news and information regarding Nintendo and the Wii.
Your Daily Blend of Entertainment News
Staff Writer at CinemaBlend.