Klonoa Announced For Wii; Hardcore Gamers Beware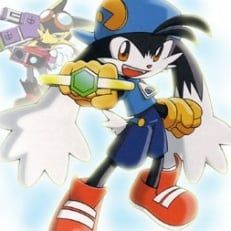 Namco Bandai recently announced that Klonoa is making a return to the world of interactive entertainment, and receiving some fairly innovative updates for its release on the Wii. Like most Wii games, it sounds like it could be fun for all gamers but it's probably best suited for the casual crowd.
"Klonoa's return marks an exciting re-boot of this beloved franchise with old-school gameplay, spectacular graphics and an instantly recognizable character," said Todd Thorson, director of marketing and public relations for Namco Bandai Games. "Klonoa's time-tested gameplay and intricate level design make for an awesome experience on Wii."
Klonoa will feature multiple kingdoms and increasingly difficult stages, as the protagonist sets out to save his homeland and friends. The game also features a lot of Wii-mote and Nunchuck tricks that seem kind of snazzy; grabbing enemies and bloating them up to use them as platforms, or using them to break objects seem cool. But again, we were promised the same sort of fun from the likes of Red Steel and look how that turned out.
Klonoa is scheduled for a North American release later this year. You can visit the Official Namco Bandai Website for more information about the game. And be sure to stay tuned in with Blend Games for more news and updates on all things gaming.
Your Daily Blend of Entertainment News
Staff Writer at CinemaBlend.