Lost In Shadow Now Available For Nintendo Wii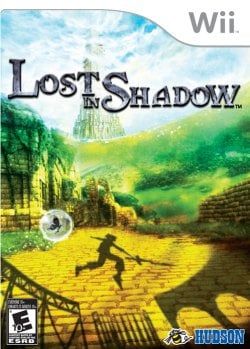 Hudson Entertainment announced today that after many months of promotion and plenty of trailers, screenshots and press releases later, the highly anticipated platform game for the Wii has finally landed on retail shelves. Lost In Shadow is currently available for purchase from local retailers and (wait for the cliché) gamers can now get lost in the shadows with Hudson's new title.
Mike Pepe, Director of Marketing at Hudson Entertainment commented in the press release, saying...
The game utilizes shadows and light as a way to infuse originality and alternative platforming into the overall game experience, something we don't usually see out of side-scrolling platform titles. Heck, we usually don't see many side-scrolling platform titles throughout this generation (other than Mario and Sonic) so that says a lot right there.
You can grab a copy of Lost in Shadow for only $39.99 and the game is rated E10+ for Everyone 10 and older, so you don't have to worry about countless F-bombs, A-bombs and C-bombs. Not that many games drop the C-bomb often, but you get my drift. You can learn more about Lost in Shadow by visiting the Official Website.
Staff Writer at CinemaBlend.
Your Daily Blend of Entertainment News
Thank you for signing up to CinemaBlend. You will receive a verification email shortly.
There was a problem. Please refresh the page and try again.