Metroid Prime Trilogy Coming To Wii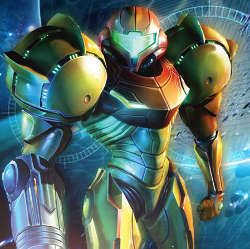 Nintendo announced today that they will be releasing Metroid Prime Trilogy, a bundle of all three Metroid Prime games for the Wii, at the end of the summer.
Metroid Prime and Metroid Prime 2: Echoes, previously released for GameCube, will be updated with the motion controls utilized in Metroid Prime 3: Corruption as well as widescreen support. All three games will be stored on one disc and accessible from a new menu screen. You'll unlock extras such as artwork and music by meeting certain in-game goals.
Metroid Prime Trilogy is being developed by Retro Studios and Nintendo, the same folks who made the individual games. It will be available on August 24th for $49.99.
Staff Writer at CinemaBlend.
Your Daily Blend of Entertainment News
Thank you for signing up to CinemaBlend. You will receive a verification email shortly.
There was a problem. Please refresh the page and try again.