Nintendo President's Funeral Attended By Thousands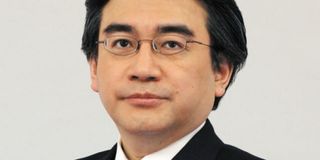 According to Nintendo, more than 4,000 people visited the funeral of former president Satoru Iwata, an event spanning two days and hosted out of Kyoto, Japan. Iwata passed away last Saturday, July 11, succumbing to a bile duct growth that had affected his health for a number of years.
According to a report from the Wall Street Journal, Nintendo estimated about 2,600 people attended Iwata's sendoff during the first day, with another 1,500 taking part during day two. An ocean of people turned out for the event on both days, taking turns walking past Iwata's coffin to say their final goodbyes and pay respect to a man who has helped define the video game industry for many years.
Nintendo has positioned Genyo Takeda and Shigeru Miyamoto to take over for Iwata for the time being, though no permanent replacement has yet been named. If nothing else, the fact that two individuals are currently taking up Nintendo's reins in the absence of Iwata should speak volumes concerning the work that he did.
It's also important to note that Iwata's passing is coming at a pivotal time for the gaming giant known as Nintendo. Iwata introduced the world to the Nintendo DS and the Wii home console, both of which were considered a radical departure from gaming norms when they were announced and both going on to prove huge successes for the Big N. While the Wii U has not celebrated the same success, Nintendo is currently taking its first steps into the world of mobile gaming, which utterly dominates the Japanese games market at this time. Nintendo also has a new platform of some sort slated to be announced in 2016, so it's likely that Iwata had a big hand in managing whatever the NX turns out to be.
Considering his involvement with hugely successful consoles and dozens of games that have brought countless hours of entertainment into the lives of people around the world, it's no surprise that Iwata-san is being so fondly remembered. Following Nintendo's initial announcement, social media sites lit up with condolences and gamers sharing fond memories of the man himself or the devices and games he helped bring into their lives. Special events have been organized across multiple platforms, including a Race for Iwata event within Mario Kart 8 in which players hit the road with Iwata's Mii avatar behind the wheel. A week later and fan art, columns, heartfelt sendoffs and dedicated forums continue to remember Iwata and his accomplishments.
Iwata was famously quoted as saying, "On my business card, I am a corporate president. In my mind, I am a game developer. But in my heart, I am a gamer." With a guy like that running one of the most important tech developers in the world, it's no wonder he's left behind a legacy that's connected with so many people.
Staff Writer for CinemaBlend.
Your Daily Blend of Entertainment News
Thank you for signing up to CinemaBlend. You will receive a verification email shortly.
There was a problem. Please refresh the page and try again.