Spectrobes: Origins For Nintendo Wii Announced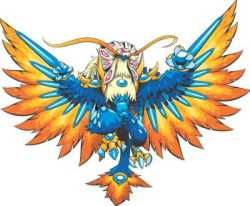 Two years ago, Disney Interactive, under the Buena Vista Label, released Spectrobes for the Nintendo DS. With its monster catching systems, people simply wrote it off as a Pokemon clone, only to be surprised by it actually being a good game.
After two handheld titles selling a combined total of 1.6 million units, Disney decided to take the leap and move onto consoles. Earlier today, Disney Interactive announced Spectrobes: Origins for the Nintendo Wii will be released this autumn. "Spectrobes: Origins takes players to an incredible distant universe for an engaging storyline and innovative gameplay that will entertain them for hours," said Kentaro Hisai, producer, Disney Interactive Studios Japan.
Stay tuned with Blend Games for all the latest updates on games and the industry.
Your Daily Blend of Entertainment News
Thank you for signing up to CinemaBlend. You will receive a verification email shortly.
There was a problem. Please refresh the page and try again.