Wii U, 3DS eShop Getting Major Nintendo Network Update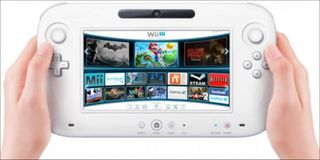 The Wii U, Wii, DS and 3DS will receive a major eShop overhaul this week in greater extension than the usual weekly update that we inform you about.
The info comes courtesy of Nintendo's official network status update. Some sites are speculating that this new update is the long awaited update to help put the Wii U and 3DS eShop services in tow – along with a few other Nintendo Network features – for the upcoming releases of Mario Kart 8 and Super Smash Bros U.
Softpedia caught wind of the news, noting that...
This isn't the first time this has been brought up. A few developers working on upcoming eShop titles also mentioned that their games were being held up due to a major update that needed to take place on Nintendo's network services before the games could be released. Could this be that update? Hopefully.
This could also help pave a way for better network services – as Softpedia previously mentioned – for better and more stable network support leading up to the release of Mario Kart 8 and Super Smash Bros. U, both of which are due for release between the second and third quarters of this year.
I'm more concerned about Nintendo's aim for bridging digital IDs together and allowing for a unified account system to enable users to hold on to their digital titles equivalent to the way Steam, Xbox and PlayStation owners can use a single account and have access to all their digital titles from a unified digital platform.
Nintendo's network is fairly new, so they're still playing catch-up since its opening in late 2012. Since then, the company has worked in making their online services more user-friendly and content rich. They recently bridged together Wii U and 3DS functionality as of November of 2013, allowing for shared content and services.
As of late January, Nintendo made it known that they will be increasing the Wii U's emulation functionality, which means you'll be able to play DS games on the system. They also rolled out a plan to further add Nintendo Network account IDs to help users better manage and control the digital content they purchase from the Nintendo eShop.
I'm just kind of sitting on the edge of my seat waiting for Mario Kart 8 to drop. That's when the real bread and butter becomes available for the Wii U.
Until then, we'll just have to sit tight and wait as Nintendo preps their 2014 line-up with top-end titles. The new eShop overhaul is coming in just a few days, starting March 13th. It will be interesting to see how that unfolds.
Staff Writer at CinemaBlend.
Your Daily Blend of Entertainment News
Thank you for signing up to CinemaBlend. You will receive a verification email shortly.
There was a problem. Please refresh the page and try again.