Xbox 360 Ghostbusters Isn't Region-Locked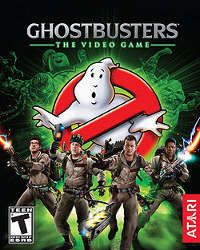 The new Ghostbusters game will be a timed exclusive for Sony platforms in Europe. However, there's a way for you Xbox 360 owners to get the game as quickly as PlayStation owners.
Atari, the North American publisher of the game, has told Destructoid that the Xbox 360 version will not be region locked. Xbox 360 owners in Europe could therefore buy a North American copy of the game and import it. The reviews haven't been incredible but the game's been hyped as a true sequel to the films so this has to be good news to someone out there.
Ghostbusters will be released on all systems on June 16th in North America. The PS2 and PS3 will get it on June 19th in Europe. The European release for other platforms is slated for later this year.
Staff Writer at CinemaBlend.
Your Daily Blend of Entertainment News
Thank you for signing up to CinemaBlend. You will receive a verification email shortly.
There was a problem. Please refresh the page and try again.