An Old Man Version Of The Hangover: Yes, It's Happening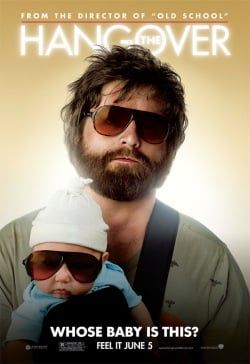 There's a Hangover 2 in the works, that much we know. And there's bound to be countless more dude-driven comedies, just like Old School inspired its own set of imitators. But none of that knowledge prepared me for the existence of Last Vegas a comedy about four guys who take a trip to Vegas when one of them is about to get married. Oh, but this time in they're in their 60s! So replace the roofie jokes with Viagra jokes, and we'll be all set.
Dan Fogelman, who wrote both Bolt and Fred Claus, wrote the screenplay for this, and Peter Chelsom, who most recently directed Hannah Montana: The Movie, has signed on as well, according to Variety. Chelsom obliquely acknowledged similarities to The Hangover, but pretty much summed it up with his description of the film to Variety: "These are four guys from Coney Island, who, when we meet them, think they are invincible. I think the film should attract four great stars in that age range."
Sure, it's kind of weird that these guys will be going to Vegas from Coney Island, and maybe that will add some interest to the film. But it pretty much sounds like the Bucket List version of The Hangover, in which middle-aged guys get wild and hook up with ladies and Learn Important Things about life. Unless Zach Galifianakis somehow ages 30 years to star in this, I say no thanks.
Your Daily Blend of Entertainment News
Staff Writer at CinemaBlend