The Avengers Blu-ray Will Have 30-Minutes Of Deleted Scenes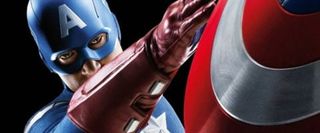 In case you've managed to miss it (which seems near impossible since you're on a computer right now), The Avengers is in the process of taking over the world this weekend. Everyone knew it was going to be massive, but now it has smashed nearly every record with a $200 million weekend take. The Marvel property is also garnering almost unprecedented critical praise for a comic book adaptation, so far almost everyone loves watching Iron Man, Hulk, Hawkeye, Black Widow, Thor, and Captain America save the world on the big screen.
Though The Avengers is a long way off from its inevitable Blu-ray release, director Joss Whedon has already been talking about what he has plans. Speaking to Collider he recently revealed that The Avengers Blu-ray will have a full 30-minutes of deleted scenes on it. The movie's already a full two hours and twenty-two minutes long, but Whedon says his original cut of the superhero team-up film was a full three-hours. Much of what he left out apparently involved Captain America and you'll see that when The Avengers comes to Blu-ray.
Watch the full Whedon interview right here...
Note the way Whedon playfully deflects the inevitable Avengers sequel question, insisting that he needs a rest. He's earned it. Between The Avengers and Cabin in the Woods, director Joss Whedon (who co-wrote and produced Cabin) is on a ridiculous hot streak.
Your Daily Blend of Entertainment News
Thank you for signing up to CinemaBlend. You will receive a verification email shortly.
There was a problem. Please refresh the page and try again.