Ben Stiller Could Replace Timur Bekmambetov To Direct Edison-Westinghouse Feud Drama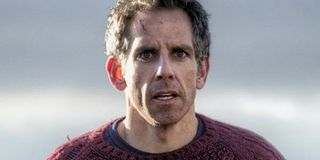 Ben Stiller's reputation as a director appears to be on the rise. Just yesterday, the helmer of Zoolander and Tropic Thunder surprised us with an utterly gorgeous trailer for his upcoming Secret Life of Walter Mitty, showing he can do something outside of outlandish comedies. And today THR reports he's being considered by The Weinstein Company to direct a historical drama called The Current War.
The feature will focus on the infamous feud between rival inventors Thomas Edison and George Westinghouse as each attempted to make his brand of electricity the one the public would embrace. Written by first-time scribe Michael Mitnick, The Current War first earned buzz in 2011, when it snagged a coveted spot on the Black List—a collection of the best unproduced scripts floating around Hollywood. A few months later, Abraham Lincoln: Vampire Hunter helmer Timur Bekmambetov acquired the script with plans to direct. Currently, his production company Bazelevs Productions is in talks with TWC to have them finance and distribute the film, but the Weinsteins are eager to get The Current War into production ASAP, with or without Bekmambetov as its director.
Bekmambetov is no longer attached to direct, and no specific reason is given to why. Maybe it's a scheduling issue. Maybe after Abraham Lincoln: Vampire Hunter flopped domestically, the Weinsteins don't consider him a safe investment as a director. Given how eager they seem to going on the film, we should hear updates about who will direct soon. But when considering who should take over, it's worth remembering this is no dry story about necessity being the mother of invention. The Current War (or War of Currents as it was better known) was a far darker affair.
In the late 1880s, both Edison and Westinghouse were working on ways to supply electricity to the public. Edison favored direct current—or DC—while Westinghouse pushed for alternating current—A.K.A. AC. The two became contentious in their fight over which system would come out on top, and in his publicity campaign Edison did some things that still taint his reputation. For one, he began to spread misinformation proclaiming AC current was more dangerous than DC current. His examples of this included publicly electrocuting a circus elephant named Topsy, who had been doomed for this cruel experiment after killing three men. Taking things a gruesome step further, Edison commissioned the first electric chair to show the devastating effects AC current would have on a live human body. You can learn more about this grim bit of history below, but be warned: this is not for the squeamish.
It's worth noting that back when Bekmambetov bought The Current Wars, Sacha Baron Cohen was said to be interested in playing Edison. No mention is made of him in the latest THR item. But having exited the Freddie Mercury biopic, perhaps he'll be eager to keep current with this intriguing docudrama.
Your Daily Blend of Entertainment News
Staff writer at CinemaBlend.