Brad Bird's 1906 Isn't Incredible Enough For Warner Bros.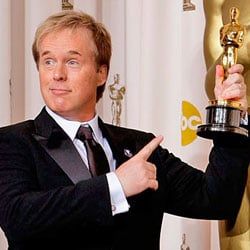 Brad Bird's plan to make his live-action debut is crumbling. The Oscar winning animation director responsible for films like The Incredibles and Ratatouille, planned to bring James Dalessandro's book about the infamous 1906 San Francisco earthquake to life. Sadly, Warner Bros. isn't convinced 1906 will be groundbreaking enough to justify its massive budget.
As reported by Blue Sky Disney, Bird has been working on 1906 for over two years, but there's no sign of having made any progress. Bird has already submitted at least two drafts but has yet to receive a decision. The project still lacks a start date and studio approval thanks to a lengthy script and potentially massive budget. The film is a joint project between Warner Bros. and Disney-Pixar, but the film's future rests primarily in the hands of the former. The worst part of it all is that "Several Bothans that I talked to are starting to express doubt that it'll ever come to pass." For those of you scratching your heads, Bothans are a furry race from Star Wars known for being spies. Do they know anything about Warner Bros. films? Only time will tell.
We've all got to be money-conscious nowadays, but this is Brad Bird we're talking about. What's there to worry about? Perhaps it's time for John Lasseter to step in and nudge things along. He owes it to Bird! Right after The Incredibles Bird began working on 1906, but when Lasseter asked him to direct a film about Remy the cooking rat, he did him (and all of us) a favor and created the downright fantastic Ratatouille. Well, now it's Bird's turn and we/d better see 1906 sooner than later. Blue Sky's only sources are fictional goat/men, so let's hope we'll eventually be discarding this piece of news as a lame rumor.
Staff Writer for CinemaBlend.
Your Daily Blend of Entertainment News
Thank you for signing up to CinemaBlend. You will receive a verification email shortly.
There was a problem. Please refresh the page and try again.