Daniel Radcliffe Says No To Bilbo And Fantasy In General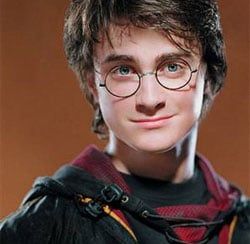 Daniel Radcliffe's name has been circulated around the rumor mill as one of the possible choices to play Bilbo Baggins in Guillermo del Toro's upcoming adaptation of The Hobbit. To no one's surprise, he's not interested, and for exactly the reasons we thought he'd turn it down.
Harry Potter admits that so far no one has asked him but if they did his answer would be, "Thanks but no thanks." He's done with fantasy movies and says, "Whatever I do next, I don't think there will be any wizards in it!" Instead he suggests they go with the other big name rumored as a possible Bilbo contender. "James McAvoy is fantastic. I think he should play it. I've done the fantasy-film thing. Actually, so has he, with the 'Chronicles of Narnia,' of course. But I've done it for longer. He can take over. I'm done. I don't think anybody involved in that would want me to, either."
You can't blame the kid. He's spent his whole life doing fantasy movies. You don't get away from being typecast as that kid from those fantasy movies by doing yet another series of fantasy movies. On the other hand, it sort of worked for Orlando Bloom. But at least Orlando's second fantasy movie let him make out with girls, and let's face it that's what Dan Radcliffe is all about these days. Unless Radcliffe wants to kiss a lady Troll, Bilbo doesn't offer the same swashbuckling opportunities as the Pirates movies.
Your Daily Blend of Entertainment News