Erin Cressida Wilson Adapting Peony In Love For The Scott Brothers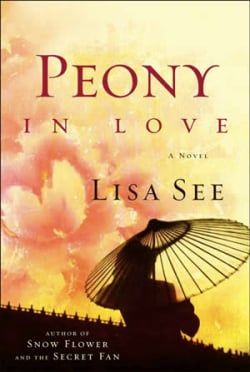 Peony in Love sounds like the kind of kicky romance that might bear a pink cover and a pair of stilettos, or maybe even a children's book about a spritely little girl named Peony and her first crush. But in fact, Lisa See's novel is about the oppression of women in 17th century China, and a woman who starves herself to death in the name of unrequited love. Yikes.
Sounds like dark stuff, but Fox 2000 thinks it'll translate well to the screen, and Variety reports they've hired Erin Cressida Wilson to adapt the book for producers Ridley and Tony Scott. Wilson's no stranger to oddball and disturbing material, having written the Maggie Gyllenhaal S&M movie Secretary and the upcoming Chloe, in which Amanda Seyfried plays a prostitute who tries to ruin Julianne Moore's life. None of Wilson's previous movies have been financial hits, exactly (and Chloe won't likely be one either), but she does know how to get into the psychology of disturbed characters. Assuming that the Scott brothers aren't trying to make a giant hit out of a movie about an oppressed Chinese woman, they've probably made the right choice here.
Your Daily Blend of Entertainment News
Staff Writer at CinemaBlend