Gary Oldman Lending His Voice To Kung Fu Panda Sequel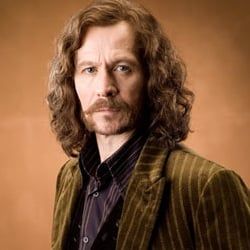 Can you ever get enough of Gary Oldman? The answer is no, no you can't, and neither can anyone else. The actor has been showing up seemingly everywhere over the past few years, from Commissioner Gordon in the Batman movies to some vaguely evil warlord type in The Book of Eli, and he shows no signs of stopping his campaign to liven up every blockbuster you see from now on.
Next up it'll be just his voice doing the work. THR reports that Oldman will be lending his voice to Kung Fu Panda: The Kaboom of Doom, the sequel set for release next summer. Oldman will be voicing "a character named Peacock, who helps Po find the bandits but is more than he seems." Wait, so you mean Gary Oldman will be playing a guy who seems innocent at first but turns out to be villainous? Stop. We can't possibly believe he can pull off something like that.
I'm already excited for the Kung Fu Panda sequel, and odds are you are too, and now that Oldman is on board it just gives us one more thing to look forward to. Can we just end the news day now and leave it on a happy note?
Your Daily Blend of Entertainment News
Staff Writer at CinemaBlend