Harold & Kumar Creators To Reboot American Pie Franchise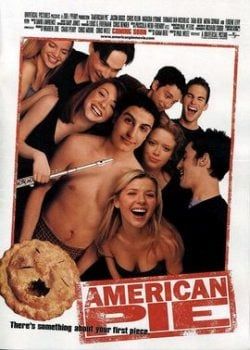 I didn't realize that raunch comedies were a zero-sum game, in which only one can get the talent while the other languishes in crap. For a while the American Pie franchise was the one getting all the talent and buzz, but then Harold and Kumar swept in and we were stuck with some godawful straight-to-DVD American Pie movies, all of which included poor Eugene Levy.
Now the pendulum has swung back. THR is reporting that Harold and Kumar creators Jon Hurwitz and Hayden Schlossberg have signed on for American Pie 4, a reboot of the franchise that will also reunite the original cast. The duo wrote the script for the upcoming A Very Harold & Kumar Christmas, but they'll be leaving the directing duties to Todd Strauss Schulson, who has previously directed shorts and commercials.
Hurwitz and Schossberg weren't necessarily the geniuses behind the Harold and Kumar magic-- the first film, objectively the better film, was directed by Danny Leiner, and actors Kal Penn and John Cho doubtlessly added a lot too. So while it's kind of a bummer that the third film is getting the discarded stepchild treatment, it might be interesting to see someone new take things over, while letting Hurwitz and Schlossberg maybe breathe life into a franchise that really should have stayed dead. Then again, splitting up talent like this might result in two completely crap movies. So who knows!
Your Daily Blend of Entertainment News
Staff Writer at CinemaBlend