Horror Thriller Transit Casts Jim Caviezel, Harrold Perrineau and More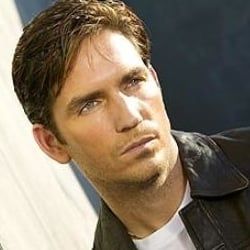 After Dark Films has begun casting for its latest film, Transit, to be directed by Antonio Negret, who will be making his English-language debut after starting his career in his native Colombia. Jim Caviezel, Elisabeth Rohm, Harold Perrineau and Diora Baird have all been cast in the road-trip thriller, according to The Hollywood Reporter.
Caviezel and Rohm will play the father and mother of a suburban family en route to a camping trip. At a rest stop, a group of bank robbers hide a cache of money in the family's SUV, effectively triggering the hunter-and-hunted premise for the movie. Perrineau and Baird will both play members of the bank-robbery crew inevitably forced to get through the unassuming family to reclaim their cash.
I love horror movies, and I occasionally enjoy Jim Caviezel, but this could be an insult to them both. This premise sounds too much like the recent remake of The Last House on the Left, which was nothing but totally ungratifying softcore torture porn. Negret seems to be assembling a co-ed posse of criminals here, which is apparently the in vogue thing to do after House and the critically polarizing thriller The Strangers. But casting former Guess? model Baird as a dangerous thief is just following the Michael Bay formula of inserting hot women in less-than-significant roles. The only difference is that we didn't have to be afraid of Megan Fox for her to still be effective in the Transformers films. Take a cue from Leatherface, people. Ugly=Scary.
Your Daily Blend of Entertainment News