Inside Man 2 Still Happening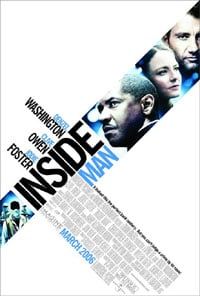 It was way back in 2006 that Spike Lee first confirmed he was working on a sequel to his hit thriller Inside Man. Since then… we've heard nothing more about it. In fact, I'd wager most of you have forgotten the original movie even exists. That doesn't however, mean the project is dead.
Hollyscoop.com caught up with Spike and not only remember the original movie but had the wherewithal to ask him what's up with that sequel he promised. Spike is still promising. They claim he told them there's still going to be an Inside Man sequel, and that "a script is in the works."
The first movie starred Denzel Washington as a cop negotiating a hostage situation with a bank robber, played by Clive Owen. The sequel will again be directed by Spike Lee and written by Russell Gewirtz, who is apparently taking his sweet time with the new script. The strike probably didn't help, but after the success of Inside Man he's also been loaded down with other high profile projects like Al Pacino and Robert DeNiro's Righteous Kill. You might say Inside Man 2 has so far been a victim of the originals success. It was so good that it looks like Gewirtz is now in demand. We'll have a new movie when he gets around to writing it.
Your Daily Blend of Entertainment News