James Cameron Told Guillermo del Toro To Back Out Of The Hobbit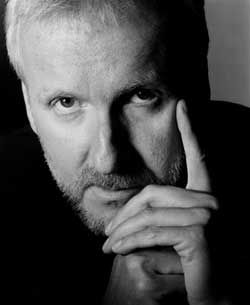 It's been a busy year for James Cameron, not just for releasing Avatar and making it the biggest movie of all time, but also for all the advice he's been giving. Back in June Cameron met with Congress and BP executives to come up with a solution to the oil spill, and now we've learned that he's been meeting with famous directors and doling out career advice.
In an interview to promote the special edition of, Avatar, Cameron told the Sydney Herald Sun that he's the one who told Guillermo del Toro to back away from directing The Hobbit:
Honestly, I doubt that Del Toro bailed entirely because the "King of the World" himself told him not to, but Cameron has a point. Peter Jackson directed one of the most successful trilogies in film history with Lord of the Rings and he'll forever be associated with Tolkien. Naturally, it would be difficult for someone new--even someone with such an amazing visual style as Del Toro--to step in and try to leave his mark, especially, since everyone and their mom would be comparing Del Toro's vision with Jackson's. It's worth noting that Jackson has yet to officially step in as a director, mostly because MGM hasn't scraped together the movie to pay for The Hobbit, so Cameron's clairvoyance isn't exactly proven yet.
Still, for all his egomaniacal rantings, I love James Cameron. Sure, he's kind of a dick, but he's an amazing filmmaker and a little bit nuts. I mean, who else would spend their birthday 5,200 feet below the surface of a Russian Lake?
Your Daily Blend of Entertainment News