James Franco Casts Val Lauren To Star In His Sal Mineo Biopic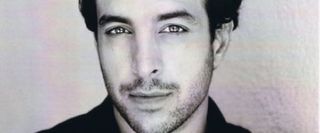 In the flurry of projects that James Franco was announcing, participating in or mentioning last fall, there was a biopic of Sal Mineo, the Rebel Without a Cause star who was also something of a gay icon. At the time Franco didn't seem to plan to star in the film, which would have been strange anyway given that he had already played Mineo's Rebel co-star James Dean in a 2001 TV movie, and now Franco has brought in the actor he's chosen instead. THR reports that Val Lauren, an actor and filmmaker with very few credits to his name, will play the titular role in Sal, which starts shooting in Los Angeles this summer.
Yes, James Franco is still presumably the lead in Oz: Great and Powerful, which I had thought was shooting this summer as well. And he's still scheduled to join Nicole Kidman on Broadway this fall in Sweet Bird of Youth, a commitment that doesn't seem impossible, but a whole lot more difficult with his directorial debut happening immediately beforehand. It's stating the obvious at this point to say that Franco keeps himself busy, but I honestly have no idea how he'll do it, or how his ridiculous amount of other commitments won't get in the way of his focus on his directing effort. As best I can guess, Sal will be a short shoot that allows Franco to run directly off to Oz, but if even Franco truly understands how his schedule will work, I'll be impressed.
As for Lauren, he's a theater actor with a long list of credits on random TV shows-- one episode of CSI: New York there, two appearances on 24 there-- and a filmmaker with a grant from Opnefilm to adapt his short film Help into a feature. Odds are his role as Mineo could get him more publicity for his directing effort, much in the way Franco's own acting career boosts his dozen other interests. You can see why the two like each other.
Staff Writer at CinemaBlend
Your Daily Blend of Entertainment News
Thank you for signing up to CinemaBlend. You will receive a verification email shortly.
There was a problem. Please refresh the page and try again.