John Adams Writer Helps Katherine Heigl Escape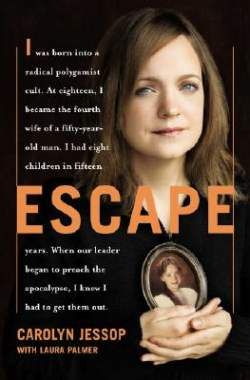 Katherine Heigl has come out of nowhere to become Hollywood's fourth-highest-paid female actress, and a lot of that credit lies in her choice of projects. She became the female lead in Knocked Up after Anne Hathaway bowed out, and parlayed that hit-- which by no means rested on her shoulders-- into her own vehicle, 27 Dresses, that did great too.
And before anyone has a chance to label her a romantic comedy queen or anything like that, she's moving on into drama-- and now she has a credentialed dramatic screenwriter to take with her. Kirk Ellis, who won an Emmy for writing the miniseries John Adams, will write Heigl's next project Escape, according to The Hollywood Reporter. The movie will be based on the book by Carolyn Jessop, who was forced into a polygamous marriage as part of the Fundamentalist Church of Latter-Day Saints and later escaped with her six children.
I'm still not quite sure I'm ready to buy Heigl as a dramatic lead-- not being a big fan of Grey's Anatomy-- but hey, none us cared about her at all until she accidentally had Seth Rogen's baby. I admire her gumption in getting the roles she wants, with herself and her mom producing this project as well as others. And if she does it all while avoiding the bad romantic comedies from here on out, that's even better.
Staff Writer at CinemaBlend
Your Daily Blend of Entertainment News
Thank you for signing up to CinemaBlend. You will receive a verification email shortly.
There was a problem. Please refresh the page and try again.