Keira Knightley And Sam Worthington Consider Cheating In Last Night Trailer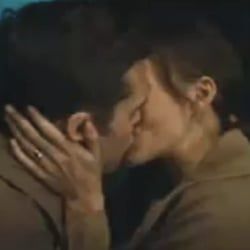 Despite featuring up-and-comer Sam Worthington and genuine movie star Keira Knightley, Massy Tadjedin's low-key drama Last Night has had trouble getting any attention or promotion, probably because it's a low-key drama and doesn't feature Worthington fighting off any alien creatures. Actually, it's slightly more complicated than that-- Miramax owns the rights to the film, and as they are famously embroiled in financial issues and attempts to sell themselves off to the highest bidder, it comes as no surprise that they don't have the time or money to release a small-scale drama about infidelity.
But Last Night premiered to warm reviews at the end of the Toronto International Film Festival and opened the Rome Film Festival, building up good buzz in advance of a release that will happen… eventually? And now there's a trailer to give everyone else a sense of what the good word is all about. Watch below as we meet Worthington and Knightley's characters, beautiful and living in a gorgeous apartment in New York (though both keep their native accents, thank God). Their marriage is tested when Worthington's character heads off on a business trip with a colleague he finds attractive (and who can blame him, since she's played by Eva Mendes) while Knightley's character bumps into an old flame she may still have feelings for (and who can blame her, since he's played by Guillaume Canet). Boundaries are tested, there's lots of talking, and lots and lots of gorgeous people to stare at. What's not to like?
Your Daily Blend of Entertainment News
Staff Writer at CinemaBlend