The Kidnapping Freddy Heineken Trailer Is Straight Up Anthony Hopkins Greatness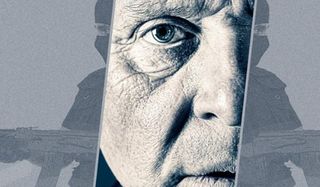 The first trailer for Kidnapping Freddy Heineken has been released and it just proves how the involvement of Anthony Hopkins makes any film instantly watchable. You can check out the Welsh titan in all of his glory below. There really is something just truly mesmeric about him.
What a gem he is. Up until Anthony Hopkins' arrival, Kidnapping Freddy Heineken looked like a pretty run of the mill thriller, but The Girl Who Kicked The Hornets' Nest director Daniel Alfredson appears to have provided some great frenetic energy to the piece - and he especially looks to have handled the kidnapping sequences with aplomb. While Sam Worthington, Jim Sturgess and Ryan Kwanten look adequate in their parts, though, it's the emergence of Anthony Hopkins as Freddy Heineken that truly brought an edge to the clip. The Oscar winning Silence Of The Lambs star goes from being frail to tough and then conniving in a flash and with ease - and you can't help but be terrified by him, even though he is chained up in a room. Whether he will actually be able to truly cover any flaws with the rest of the film with his acting prowess remains to be seen. But I'm currently very hopeful that the film will prosper.
Its cool new poster has also helped with its case. You can have a gander at it below:
This isn't the first time that a movie based on the kidnapping of Freddy Heineken has been created. Back in 2011 Rutger Hauer starred in De Heineken ontvoering. However, this film was mired in controversy as the kidnappers, Cor van Hout, William Holleeder, Jan Boellaard, Frans Meijer, and Martin Erkamps, each declared that the film wasn't accurate enough. There shouldn't be the same problems for Kidnapping Freddy Heineken, though. The film's writer, William Brookfield, has adapted Peter R. de Vries extensive 1987 book, The Kidnapping of Alfred Heineken, which he wrote after following the case while writing for a Dutch newspaper. In fact Peter R. de Vries actually tracked down one of the kidnappers, Frans Meijer, all the way to Paraguary in 1994, where he was subsequently arrested.
Kidnapping Freddy Heineken is, as you'd probably guessed, based on the true story of when the five aforementioned kidnappers imprisoned Freddy Heineken for 21 days in November 1983. Along with his driver Ab Doderer, Heineken was eventually released - but only after just over $20 million was paid in ransom. The kidnappers managed to get away, but were eventually caught over the next few years.
Kidnapping Freddy Heineken will be released on January 8, 2015.
Your Daily Blend of Entertainment News