Laura Ramsey The Latest To Join Matt Weiner's You Are Here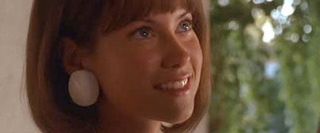 Actress Laura Ramsey has scored major roles in features like She's the Man and The Ruins, yet hasn't quite broken through the crush of cute and compelling ingénues in Hollywood. But she may have just cemented her shot at stardom as Deadline reports Ramsey is the latest addition to Mad Men creator Matthew Weiner's long in-development, feature directorial debut You Are Here.
Weiner has been struggling for years to get this road trip comedy rolling in a journey staggered with false starts. In 2009 he had lined up Jennifer Aniston, and The Hangover bros Bradley Cooper and Zach Galifianakis to star in his story about two thirty-something roommates who wallow in the manchildhood together, until the death of one's father forces him to take on some serious responsibilities, including running the family's store back in his hometown. However, Mad Men's hectic shooting schedule forced Weiner to shelve the project until the following year. For his second attempt, he scored Jack Black, Matt Dillon and Renee Zellweger with hopes to go into production in early 2011. Well, that never came to pass, but it looks like the third time's the charm.
Just last month, Weiner's latest lineup was announced. Galifianakis was back on board, but is now slated to appear opposite Owen Wilson and Amy Poehler. It may have taken a while, but this is the strongest team-up yet. Galifianakis will play the film's lead, Ben, the schlubby heir who must grow up fast to take on the responsibilities his father's will bestows. Wilson will portray Steve Dallas, a swinging bachelor and local weatherman who is Ben's best friend, while Poehler will tackle the role of Ben's bullying sister, which seems a part pregnant with sidesplitting potential. For her part, Ramsey will join the funny fray as a pretty young widow who serves as a love interest for Wilson.
While it may seem like a less exciting role than the rest, don't count Ramsey out. The up and coming actress has shown she doesn't need a lot to grab notice. She memorably appeared in the Mad Men "Jet Set" as Don Draper's sexy and free-spirited L.A. fling, Joy. Even in this one-off role she apparently impressed Weiner, as he told Deadline, "I have been a huge fan of Laura's for a while and she is a great addition to an already amazing group of actors."
You Are Here will go into production—at long last—in May in North Carolina.
Your Daily Blend of Entertainment News
Staff writer at CinemaBlend.
Your Daily Blend of Entertainment News
Thank you for signing up to CinemaBlend. You will receive a verification email shortly.
There was a problem. Please refresh the page and try again.