Leaked Logline For Kevin Smith's Red State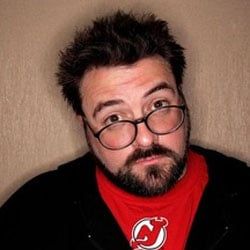 As further proof that the movie is actually happening, Shock Till You Drop has just received the logline for Kevin Smith's upcoming, and pretty mysterious, horror pic Red State. It's far from a detailed plot synopsis (no spoiler warning necessary), but it does give us a better idea of what the film will be about:
We still don't know a lot about the film, but Smith had previously announced that the production is scheduled to begin later this month, with a $20 million budget. Last month, Kevin also said via his Twitter, "God-willing, Sundance in Jan for RED STATE."
The film will star frequent Quentin Tarantino and Robert Rodriguez collaborator Michael Parks. Other actors rumored to appear include Kyle Gallner, Melissa Leo, Dermot Mulroney, Michael Angarano and Steven Root.
Your Daily Blend of Entertainment News
Thank you for signing up to CinemaBlend. You will receive a verification email shortly.
There was a problem. Please refresh the page and try again.