Lucy Punch Takes Swing At Woody Allen Movie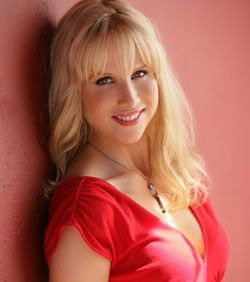 I like to think of Woody Allen as a baseball player in the film industry. Sure, he's got like a .350 good movie average, but that's not bad when you think of how often he cranks out a flick. Hall of Fame status, even.
One thing Woody is always good at, though, is getting his hands on the hottest actors in the game. His new untitled movie, to be shot in London this summer, will star Josh Brolin, Frieda Pinto, Naomi Watts, and Anthony Hopkins. The film also originally had Nicole Kidman attached until she dropped out in March. No sweat off Woody's back though, as THR is reporting that Lucy Punch will be replacing her.
While Punch is certainly no Kidman, her short performance in Hot Fuzz was worth a cackle and a half. So one can only hope that Allen's newest movie will be a comedy. If not, it's hard to say what her supposedly impressive screen test consisted of. While we wait to see if Punch can fill Kidman's shoes, we can see Larry David take over the role usually reserved for Woody Allen in Whatever Works, Allen's latest film that will be released on June 19, 2009.
Your Daily Blend of Entertainment News
Thank you for signing up to CinemaBlend. You will receive a verification email shortly.
There was a problem. Please refresh the page and try again.