Maggie Trailer: Watch Arnold Schwarzenegger Protect His Zombie Daughter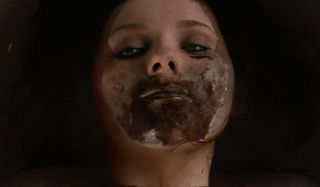 If you've ever wondered what happened to the little girl from Little Miss Sunshine, the answer is here: she became a member of the walking dead. The first Maggie trailer proves this is zombie flick like none you've ever seen before. Who knew Arnold Schwarzenegger was a big ole' softie, but he'll shed a tear or two if it means keeping his infected daughter safe from the government.
Schwarzenegger planned on releasing the first Maggie trailer online today but it leaked early. The film tells of yet another vision of the zombie apocalypse. People are becoming infected left and right, and the government is taking precautions to keep the healthy population safe. When Wade (Schwarzenegger), a Midwestern farmer, discovers his daughter, Maggie (Abigail Breslin), is infected with the zombie virus, he's urged to turn her in once she starts exhibiting the more severe markers. But he's not gonna do that. He promised his now-deceased wife that he would look after their daughter and keep her safe, and that's what he's going to do.
Maybe this is the origin story to The Governor on The Walking Dead we've been waiting to see! No, I kid, but seriously, it's a good thing Wade didn't encounter anyone like Andrew Lincoln's Rick, otherwise that guy would've put a bullet in Maggie's head in the first episode…I mean hour.
This is definitely a new look for Schwarzenegger. The man is 67 and has been wrapped up in all the continuations of all his famous action movies, including The Expendables, The Terminator and Conan the Barbarian. It's been a while since we've seen him in an emotionally charged role as a desperate father who'll do anything for his daughter. But at the same time, it's borderline comical. The man is trying to keep his zombie daughter alive. See? That screams Governor. It also doesn't really help the tone to see in the trailer that she has a zombie boyfriend who looks just as much like a demon from The Evil Dead as she does.
Most of us were probably hoping there'd be lots of scenes showing Schwarzenegger hacking away at the dead with an axe, but that does not seem like the case. The most action we've seen so far is that shot of the flaming fields and those cops who don't take kindly to dead folks around these parts.
Maggie made its debut at the Toronto International Film Festival, after which Lionsgate picked it up for distribution. The film will be released on May 8.
Your Daily Blend of Entertainment News
Thank you for signing up to CinemaBlend. You will receive a verification email shortly.
There was a problem. Please refresh the page and try again.