Mark Boal And Kathryn Bigelow Plan Smaller Film Before Triple Frontier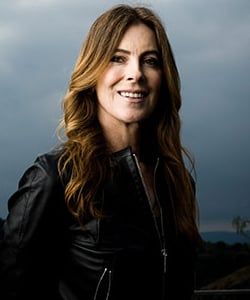 If you're a filmmaker used to cobbling together a movie in a short amount of time with limited resources, then why not slap together a small indie film while you wait for things to get started with your big studio piece, right? That's the logic Kathryn Bigelow and Mark Boal are following as the kill time before their film Triple Frontier gets off the ground, according to Variety.
The pair's Hurt Locker has given them the clout to get big things done quickly and that's exactly what they're going to do. Before filming their South American mob piece, they're shopping around an idea that is timely, dealing with current news items, and will cost probably around the $10 million mark. That is about as far as the details go, but rest assured that as soon as the pair arrive back in the States, we'll hear all about it.
This kind of low-budget film making worked out pretty well for The Hurt Locker so don't expect some rushed war piece. Triple Frontier just picked up Tom Hanks and won't start shooing until next year, which leaves plenty of time for the Bigelow and Boal dream team to whip up something impressive. More on this as it unfolds.