Michelle Monaghan Joins Owen Wilson For The Coup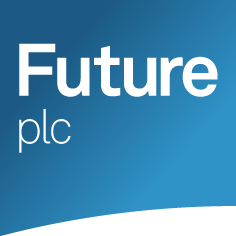 Can someone explain to me why Michelle Monaghan isn't a major star? She held her own against notorious scene-chewers Robert Downey Jr. and Val Kimer in Kiss Kiss Bang Bang. She proved she could deliver on action and drama in Gone Baby Gone, Mission Impossible III and Eagle Eye. She's gorgeous and deeply charming, so why is she again and again wasted in thankless love interest roles? It's entirely infuriating.
This is all precursor to say I'm thrilled to hear Monaghan has joined Owen Wilson and Pierce Brosnan for the soon-to-shoot thriller The Coup, which will center on an American family, who has recently moved to Southeast Asia and is caught in the midst of a violent overthrow when wrathful rebels attack the city. However, my heart sank at news that her character is described chiefly as Wilson's wife. Of course, Monaghan is sure to deliver a charismatic and compelling performance, even in what seems to be a supporting role opposite Wilson's sure-to-be wild-eyed and bewildered American man. I just think she deserves more/better.
Anyhow, The Coup will be Wilson's first return to dramatic thrillers since 2001's Behind Enemy Lines, and, really, he couldn't ask for a better scene partner for such a leap than Monaghan. She's been tearing it up in thrillers with aplomb, most recently in the mind-bending, time-traveling outing Source Code. So, she was a shrewd choice for filmmaking brother act Drew and John Erick Dowdle, who co-wrote the drama, which the latter will direct. Together they created the 2008 remake of [Rec], Quarantine, and John went on to helm another claustrophobic horror tale, Devil in 2010. After so much singly-set shoots, Dowdle is likely eager to branch out with The Coup, which will follow these fleeing Americans as they attempt to escape not only the city, but also the slaughter befalling all captured foreigners. In short, it sounds like some intense stuff as well as another chance for Monaghan to shine.
Staff writer at CinemaBlend.
Your Daily Blend of Entertainment News
Thank you for signing up to CinemaBlend. You will receive a verification email shortly.
There was a problem. Please refresh the page and try again.