Oliver Stone Lives The Dream, Tells Off Shia LaBeouf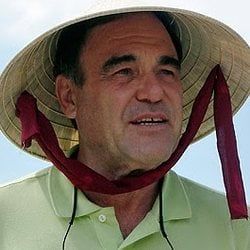 Shia LaBeouf has developed something of a reputation for revealing far more than he probably ought to, like admitting he wasn't impressed with Transformers 2 and even copping to the fact that he dropped the ball on Indiana Jones 4. When it comes to gossiping about Oliver Stone, though, I think Shia figures the guy has been in the industry so long that nothing you could say would ruin his reputation as a blowhard.
And yeah, he's probably right, which is what makes the anecdote he dropped to Vulture on the Wall Street 2 red carpet so hilarious. Here's how Oliver Stone responds when you suggest changes to his brilliant-- brilliant!-- screenplay:
Stone seems to basically be living out my own personal dream, in which I win an Oscar and/or write the story with the most traffic on Cinema Blend in a given month (equal accomplishments, really). When you've got that much power, not only is no one allowed to edit you, but you can curse at them at will. Oliver Stone, you're a personal hero. Don't ever change.
Staff Writer at CinemaBlend
Your Daily Blend of Entertainment News
Thank you for signing up to CinemaBlend. You will receive a verification email shortly.
There was a problem. Please refresh the page and try again.