Pineapple Express 2 Will Be Like Scarface, If It Ever Gets Made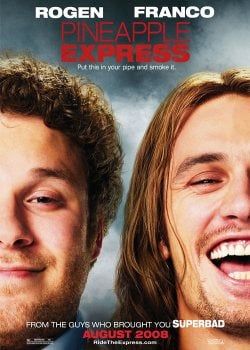 This is the kind of story I hate writing, but those of you still holding out hope for a Pineapple Express sequel probably ought to know what director David Gordon Green had to say about the matter during today's New York Comic Con panel for his next film, Your Highness. Someone in the audience brought up the idea during the Q&A, probably off the high hopes James Franco gave everyone back in January that it was actually happening, and here's what Gordon Green had to say:
This is obviously one of those stories where people involved in a successful movie are just talking about making a sequel, in the same way you talk amongst your friends about opening your own bar or starting an improv group. But then again, those conversations turn into actual movies sometimes-- or, at least they will if Ghostbusters 3 ever actually gets made. So no, you should definitely not look for Pineapple Express 2 in theaters remotely soon, sorry, but know that if the movie ever does get made, Rogen and Goldberg have come up with plenty of weird ideas to make you happy.
Staff Writer at CinemaBlend
Your Daily Blend of Entertainment News
Thank you for signing up to CinemaBlend. You will receive a verification email shortly.
There was a problem. Please refresh the page and try again.