Quentin Tarantino Wants Lady GaGa To Be His Next Assassin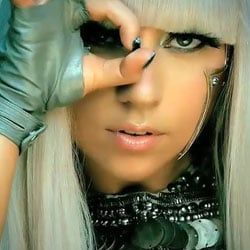 The ultimate union of oddities could be upon us. According to MTV in the UK, Lady GaGa and Quentin Tarantino engaged in an interesting conversation. Apparently, the Academy Award nominated director is considering putting the queen of curious clothing in his next film.
Maybe Tarantino was just really flattered she incorporated the Pussy Wagon from Kill Bill in the music video for "Telephone," the song she sings with Beyonce. Someone close to Tarantino said, "Quentin is a huge fan of GaGa and loves her whole personality. He has already sounded her out on a couple of projects, one of which would see her playing an assassin." That source added, "Movies would be a huge new venture for GaGa but she's excited at the prospect and Quentin has told her she'd be a natural."
At first the concept of GaGa going big screen is a little off-putting, but in Tarantino I trust, so if he thinks she's 'a natural,' I'll take his word for it. She can definitely put on quite a show during live performances and in music videos, perhaps that ability can translate. Hopefully Beyonce will give her a tip or two before any plans are solidified and GaGa ventures out in front of the camera.
Staff Writer for CinemaBlend.
Your Daily Blend of Entertainment News
Thank you for signing up to CinemaBlend. You will receive a verification email shortly.
There was a problem. Please refresh the page and try again.