Red Dawn's Josh Peck Up For Al Pacino Dramedy Imagine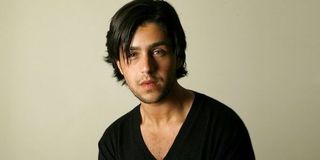 As a writer, Dan Fogelman has contributed to the creation of movies like Disney's Tangled, the romantic dramedy Crazy, Stupid, Love, and the upcoming over-the-hill comedy Last Vegas. But with Imagine, he's looking to make the leap from screenwriter to writer-director. The dramedy will mark his directorial debut, and already Fogelman has lined up an impressive cast that includes Al Pacino, Bobby Cannavale, Annette Bening, Michael Caine, and Jennifer Garner. And with the production's start date drawing near fast, the casting of smaller roles are currently being negotiated.
The Wrap reports Josh Peck, who last year co-starred opposite Chris Hemsworth and Josh Hutcherson in the forgettable remake Red Dawn, is currently in talks for a role that would give him some sweet screentime with national treasure and lovable ham Pacino.
Inspired by real events, Imagine centers on Pacino's character, an aging musician who is prompted by an old letter from John Lennon to leave his rock star ways behind him and bond with the son he never met. While Peck sort of resembles a young Pacino, it's Cannavale who'll be playing the son. Garner's lined up to be Pacino's daughter-in-law. Bening will be his love interest, and Caine his longtime manager and likely confidante. Should he sign on, Peck would portray a hotel valet who Pacino urges to pursue the girl of his dreams.
It sounds like a small part, but considering the incredible cast it would be a worthwhile role for Peck. Once a chubby child star, the slimmed down ingendude hasn't had a terribly noteworthy film role since he fronted Jonathan Levine's celebrated-but-underseen 2008 indie The Wackness. He does have a role in the upcoming biopic Bukowski, written and directed by James Franco. This fall he co-stars in the dance battle drama Battle of the Year. Check out its trailer below:
Staff writer at CinemaBlend.