Ridley Scott Goes To The Wolves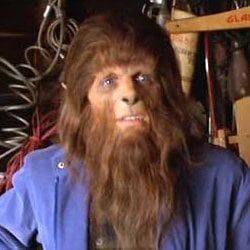 Bloody Disgusting reports that Ridley Scott is ready to bring some werewolves to life on the big screen. Scott could just be the first filmmaker in years to successfully make a legit werewolf movie. That is, if you don't count Teen Wolf or Underworld.
Up and coming screenwriter Ian Jeffers wrote the script, which Bloody Disgusting says has been sold to Scott. Since Jeffers is right now involved in the Dracula origin story, Castlevania, it seems he's no stranger to writing fantasy monsters into being!
With old school sci-fi flicks like Blade Runner and legit movies like Gladiator on his directing resume, it's no wonder the name Sir Ridley Scott means so much when attached to a script. Could this be the moment of conception of a sprawling epic werewolf flick that satisfies even the nerdiest of monster fans?