Robert De Niro Will Speak Italian For Manual Of Love 3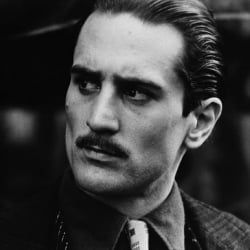 Robert De Niro's last film, the sappy and unfocused Everybody's Fine, was a remake of a similarly sappy Italian film. Since that experiment didn't exactly pay off-- the movie made under $10 million in its entire run-- he'll be honoring his Italian roots in a different way this time, by actually starring in an Italian-language film. Variety reports that he's taken a role in Manual of Love 3, which isn't the porn you think it is but instead a series of vignettes about people experiencing romance.
The first two films were fair-sized hits in Italy, kind of like what New York, I Love You would have been if anyone had actually seen it. De Niro will be playing an divorced American professor now living in Rome ,and apparently the role will call for him to speak Italian, which hopefully he still remembers from Godfather II. We'll next be seeing De Niro in this fall's Little Fockers, but maybe if Manual of Love 3 is any good and gets an American release, it'll help us wash out the inevitably awful memory of that movie.
Your Daily Blend of Entertainment News
Staff Writer at CinemaBlend