This Rotten Week: Predicting Hercules, Lucy And And So It Goes Reviews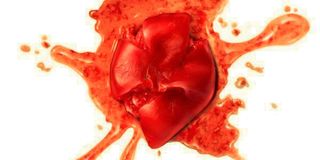 Man, what a rough week for movies. Thankfully the weather is great, the sun is out, the air is warm, and we can find a million excuses to stay away from the theaters. That's what happens when we get Hercules, Lucy and tired old stories posing as comedies hitting the big screen.
Just remember, I'm not reviewing these movies, but rather predicting where they'll end up on the Tomatometer. Let's take a look at what This Rotten Week has to offer.
Rotten Watch Prediction
I've often thought to myself, "Doug, would you describe yourself more as a man-like God, or a God-like man?" It's not an easy answer. In some ways I feel like I'm not meant for the world, having been sent here to accomplish the extraordinary (this column being a good example). Then again, I know I was born into the mortal world but am continually ascending to higher planes, striving for greatness and outpacing my common man (my looks would be an example of this). So which am I? Let's so both and call it a day. Hercules and I would have been fast friends.
See what another man born from the Gods looks like in this trailer for Hercules,
Ooh, it seems like Brett Ratner, The Rock and some other folks tried so very hard to make a cool flick here. Unfortunately this thing looks like when you see that guy hitting on a girl and he's putting in maximum effort only it comes off as desperate, sad and a little unintentionally funny. That's how Hercules strikes me. It isn't for lack of effort for sure. Some of the stunts and effects most likely weren't easy to pull off. But if the trailer is a movie's chance to put its best foot forward, well, there are significant issues going.
For starters, this might be Dwayne Johnson's "death by exposure" moment. Too much screen time can hurt underwhelming actors. Johnson is solid in bit parts or full-on action sequences, but if forced to carry a heavy dialogue load it might get uncomfortable. I felt that way just from the two and a half minute snippet. It's awkward.
Director Brett Ratner's merely *meh track record doesn't exactly help matters with movies like Tower Heist (68%), X-Men: The Last Stand (58%) at the very top of his resume. The rest of the director's filmmography is underwhelming at best. Again, I don't think Hercules underperforming will be for any lack of effort. I just suspect its a hodge-podge of mediocre acting, convoluted storyline and just-not-good enough special effects. Maybe they should just do my story instead. A mortal who's just so much more.
Rotten Watch Prediction
There have been a fair amount of scenarios presented for how an individual transforms from regular person to superhero type. Lightning strikes, radiation exposure, alien technology, mythical spells... or maybe even a combinations of all of those things. But this might be the first time we've seen the "person gets bag of drugs stuffed into their stomach and then given a swift kick to the tummy to unleash all of said drug's effects on said person's brain and body." Yeah, I'm pretty sure it's a first.
See how Scarlett Johannsson upgrades in the trailer for Lucy below:
This flick looks like a combination of a number of different movies including, but not limited to, The Matrix, Limitless, La Femme Nikita and a whole host of others. I'm not sure that's necessarily a good thing. It for sure looks interesting, but may run into the problem of biting off more than it can chew. Movies like this tend to succeed by picking a lane and sticking with it. Is this an action movie? A science fiction affair? A commentary on the human condition (or the brain's full power)? I was confused. Not in a bad way mind you. I just had difficulty following the central point. Is it Lucy's quest for revenge? A journey of self-discovery to unlock her newly found powers? Man, I don't think I've ever asked so many questions in such a short writeup. Lucy just left me confused. Intrigued and confused.
At one point in his career Luc Besson might have quelled some of my suspicions about the convoluted nature of this film. But his recent work doesn't bring a lot of confidence with flicks like The Family (29%) and The Lady (33%) sprinkled in a number of writing and producing credits that don't move the needle too terribly much. I think Lucy slides right in with the much of his directorial work. i.e. not great. An ambitious story with a number of moving parts that don't all necessarily come together would be my guess. A close but no cigar affair to its core.
Rotten Watch Prediction
Here's a new concept: Older successful guy with nary a social skill to be found is forced to reimagine and restructure the way he sees the world because of circumstances, a kindly neighbor and an innocent kid all are forced/ choose to spend time around him even though he's such an asshole. So fresh and exciting.
Prepare to witness over two minutes of cliche with the trailer for And So it Goes:
Man does this look tired, unoriginal, and, frankly, pretty stupid. Michael Douglas is a highly successful realtor who somehow operates in a way that, if this were the actual real world, would make him basically a social pariah. But no, he has money and a contrarian outlook on life that the studio will hope we find funny. Because I have a brain, I can see right through this ruse. But the world is full of brain dead folks so presumably someone will enjoy this thing. Save yourself the time. I'll give you the beats right now. He does whatever he wants. His neighbor and granddaughter don't put up with his shenanigans. They call him on his BS. He makes some dumb remarks. They call him on it. He changes his outlook on life and by the end Ebeneezer Scrooge is screaming "Merry Christmas" from the second floor of his mansion. And roll the credits.
A few early reviews are in already and they begin to tell the story of a movie that's telling a boring one. Even the positive review almost does so apologetically. The others? They call it boring and a money grab. This is obvious, but it's nice to get some confirmation. Director Rob Reiner has lost his fastball and recent flicks like The Bucket List (40%) and Rumor Has It (20%) confirm as much. And So it Goes will fall right in line with those movies.

This poll is no longer available.

Man what a rough week for the Rotten Watch. I felt like I had the tone of reviews right in some spots, but as a whole the predictions were kind of brutal. Starting with Sex Tape (Predicted: 41% Actual: 20%), which was a colossal mess. I kind of saw this coming and said as much in my writeup. But I held out a little hope that Segal and Diaz could save it from the basement. Nope. This is about as low as you'll see a comedic vehicle with these kinds of names attached. It stunk.
Meanwhile, The Purge: Anarchy (Predicted: 22% Actual: 52%) well outpaced my expectations and really outpaced the original. That's a rarer feat in the movie world where the second time around can spell a dip for a franchise. That the sequel did so well also, most likely, disproves my assertion that we wouldn't see any more Purge flicks. There will be more in the pipeline because critics not hating this means we can expect yearly purges with more and more debauchery and degradation. Go America!
And finally, Planes: Fire and Rescue (Predicted: 30% Actual: 44%) was a little better than predicted. Does anyone care? I doubt it.
Next time around we get on up and guard the galaxy. It's going to be a Rotten Week!
Doug began writing for CinemaBlend back when Terminator: The Sarah Connor Chronicles actually existed. Since then he's been writing This Rotten Week, predicting RottenTomatoes scores for movies you don't even remember for the better part of a decade. He can be found re-watching The Office for the infinity time.
Your Daily Blend of Entertainment News
Thank you for signing up to CinemaBlend. You will receive a verification email shortly.
There was a problem. Please refresh the page and try again.