This Rotten Week: Predicting World War Z and Monsters University Reviews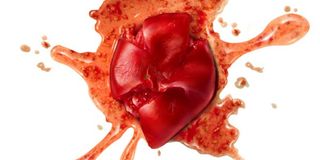 Today is the day to put all of your daddy issues aside and celebrate the guy who was half responsible for bringing you into this world. In honor of those fathers out there we've got zombies taking over the world and monsters heading off to college.
Just remember, I'm not reviewing these movies, but rather predicting where they'll end up on the Tomatometer. Let's take a look at what This Rotten Week has to offer.
World War Z
Anyone who's read Max Brooks' novel World War Z probably wondered how Hollywood could adapt his creation, a collection of interviews with the survivors of the zombie apocalypse, into a movie. The book is excellent: so well-structured, detailed and layered that you'd think Brooks actually did survive the zombie takeover and lived to write about it. The thing about the book though is there's no real protagonist, instead spreading itself out over a number of voices and stories. (There's for sure an antagonist, or a couple of billion of them at least). Which made me wonder how the hell they'd turn this thing into a movie, how they'd boil down the global impact of the zombies on the political, economic and social structures of our planet.
But they did, and they've got Brad Pitt looking great doing it. Using the novel merely as a baseline, Pitt is a UN worker commissioned to find a cure for the zombie "disease". He travels the world looking for the answer to the problem of a few billion crazy people eaters running amok all over Earth. Where the book looks reflectively at how the world responds to its imminent internal destruction, the movie puts us in the middle of the action, and visually it looks superb. Other zombie movies are typically content offering a glimpse of the small world the protagonist occupies (often a major city, think: I Am Legend or 28 Days Later) or focusing on the human condition within the survivors (think: The Walking Dead). This film appears to cover the global landscape and the sheer volume of hysteria. How would the entire world react? Hint: not good.
Directed by Marc Forster (Quantum of Solace-64%, The Kite Runner-65%), World War Z has overcome a bunch of setbacks to end up a quality flick. First hurdling the book adaptation, there have been late game rewrites, extensive reshoots, animosity between Pitt and Forster and release date delays. Those are some massive problems and usually signal a critical disaster. Not this film. Early reviews are positive with the Tomatometer sitting at 76% through about twenty-five reviews. I think we see the score drop a bit over the course of the week, as is usually the case, but having it finish above fifty percent would be a massive accomplishment for a flick with so many setbacks. I didn't think they'd be able to turn Brooks' book into a quality flick, but I might stand corrected. The Rotten Watch for World War Z is 67%
If the monster world is powered on the frightful screams of children, then my daughter seeing a microscopic bug on the playground slide must be like a nuclear reactor of energy. Whenever she spots a little black spot on the yellow plastic, the blood-curdling sound she emits could probably run Monstropolis for a few hundred decades. We haven't encountered monsters in the closet yet, but when that day comes I've got my earplugs prepped and ready to go.
Monsters University acts as a prequel to Monsters, Inc. (96%), covering college years of Mike and Sulley as they matriculate into the Scaring program and overcome the hurdles of monster academia including fraternity life, college sports and the basics of partying monster-style. It looks like your typical college movie except the characters are, well: animated monsters. Directing his first film, Dan Scanlon (he worked as a storyboard artist and writer on Cars-74%) appears to have turned in a solid effort. The movie sits at 87% through fifteen reviews and looks to be a strong addition to Pixar's incredible stable of films including Brave (78%), Up (98%) and the Toy Story's (average 99.666667%). Now, if I could just find a way to harness my daughter's screams into an actual power source. The Rotten Watch for Monsters University is 80%
This poll is no longer available.
Recapping last week:
Wow, did Man of Steel (Predicted: 89% Actual: 57%) ever plummet over the course of the week. The early reviews came out super strong (like what I did there?) but were infused with a health dose of Kryptonite (boom) leading the score blowing up like Kal-El's home planet (I'm on fire). Critics were remarkably polarized on the film. Cinema Blend's Eric Eisenberg gave it four stars in his review, while CB head honcho Josh Tyler offered this:
Other critics? Not so much. Some flat out hated it. Having not seen it yet, I'll save any real opinion here, though I will say I'm disappointed my prediction finished so far off the mark.
Meanwhile, This is the End (Predicted: 78% Actual: 85%) finished strong with some calling it the best stoner movie of all-time. While this might be an overstatement (stoners are nothing if not loyal to their movies), there's no denying this comedy lived up to the cast billing. Having this many big names sharing screen time in a comedy doesn't always equal the sum of its parts. This is the End doesn't appear to suffer from star-overkill. Instead turning out a hilarious flick for stoners and well, everyone else.
Next time around the White House is going down, while Bullock and McCarthy bring the heat. It's going to be a Rotten Week!
Doug began writing for CinemaBlend back when Terminator: The Sarah Connor Chronicles actually existed. Since then he's been writing This Rotten Week, predicting RottenTomatoes scores for movies you don't even remember for the better part of a decade. He can be found re-watching The Office for the infinity time.
Your Daily Blend of Entertainment News
Thank you for signing up to CinemaBlend. You will receive a verification email shortly.
There was a problem. Please refresh the page and try again.