Star Wars Blu-Ray Set Has Already Made $84 Million, Selling 1 Million Copies Worldwide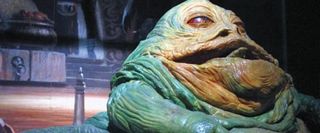 You may have been horrified by all the tinkering George Lucas did for the Blu-Ray release of the full Star Wars series, you may have even looked at the online petitions to boycott the thing, but clearly not many of you cared enough to actually speak with your wallet. Early sales figures have the six-film Star Wars set becoming the bestselling catalog Blu-Ray Disc of all time, having sold a million units worldwide for an $84 million gross so far.
So the question is… has this been worth it? I haven't managed to get my hands on a copy of the Star Wars set, and I imagine even if you got an early one a few weeks ago, you still haven't dug through the massive amount of bonus material and deleted scenes-- and surely you haven't gotten around to rewatching Attack of the Clones just yet. Regardless of where you stand on the "George Lucas is raping my childhood" debate, the complete Star Wars Blu-Rays seem pretty tough to pass up, even at the current Amazon price of $80. No matter how much tinkering Lucas does over the years, the movies are still essentially the ones you grew up with, and worth passing on to new generations and/or recalcitrant significant others who somehow missed out the first time around. If you currently own one of these Blu-Ray sets, chime in with a comment letting us know if it's all been worth it.
Staff Writer at CinemaBlend
Your Daily Blend of Entertainment News
Thank you for signing up to CinemaBlend. You will receive a verification email shortly.
There was a problem. Please refresh the page and try again.