Teaser Poster: From Paris With Love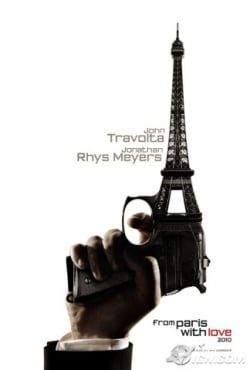 You may call this obvious, but I think the new teaser poster for the Jonathan Rhys Myers-John Travolta action thriller From Paris With Love is kinda stylish. The movie isn't coming out until next year, but IGN got their hands on the poster, which features a sleek silhouette of a hand holding a gun that-- you guessed it-- turns into the Eiffel Tower.
IGN has the larger version of what you see above. I still don't know what to make of an action movie starring these two, but I at least like the direction it's headed from here.
Staff Writer at CinemaBlend
Your Daily Blend of Entertainment News
Thank you for signing up to CinemaBlend. You will receive a verification email shortly.
There was a problem. Please refresh the page and try again.