Timur Bekmambetov To Direct Abraham Lincoln: Vampire Hunter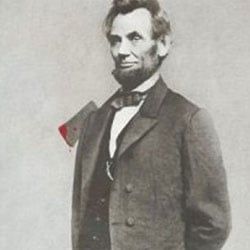 Timur Bekmambetov's latest venture seems to be having some major problems, but that hasn't kept the filmmaker from eying future projects. According to an interview with Empire, Bekmambetov is now preparing to direct an adaptation of the novel Abraham Lincoln: Vampire Hunter, which we already knew he was producing with Tim Burton. I haven't read the book myself, but from descriptions I've heard of its comedic and dark tone, it seems like a great match for the two.
I'm not exactly sure how this won't be a comedy, at least in some Sam Raimi-esque vein, but "epic history lesson for millions and millions of teenagers" sounds pretty amazing. I'm also really digging the comparison to Nightwatch, since that film's dark and gritty setting was an excellent backdrop for the more fantastical elements. If Bekmambetov can keep that balance intact in Lincoln, the film would definitely be able to walk that line between fantasy and history.
Bekmambetov also had a chance to comment on some other future projects he's been linked to. On Wanted 2 he says, "we are discussing [it] every month. We are working on it now, but I think it will be after Lincoln because James (McAvoy) is working on the X-Men: First Class." He also blamed studio interference for the lack of progress on the project, and said it led directly to his decision to develop Lincoln outside of the studio system.
Your Daily Blend of Entertainment News
Thank you for signing up to CinemaBlend. You will receive a verification email shortly.
There was a problem. Please refresh the page and try again.