Vidcast: Katey And Nathaniel Visit District 9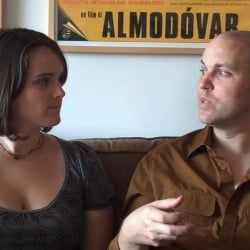 You've probably heard nothing but raves about District 9, the alien movie with a brain that's tearing up the box office this weekend. And when Nathaniel Rogers from The Film Experience and I got together to talk about the movie, we definitely had some of the same excitement that everyone else did. But! We also had critiques! I mean, we're movie critics, right? Isn't that part of the job description?
So if you're interested to hear a discussion of District 9, the first film from Neill Blomkamp, that isn't just excited fanboy raving, watch below. We talk about the movie's labyrinthine plot, the use of documentary-style camerawork, the stellar performance by Sharlto Copley in the lead, and lots more.
Staff Writer at CinemaBlend
Your Daily Blend of Entertainment News
Thank you for signing up to CinemaBlend. You will receive a verification email shortly.
There was a problem. Please refresh the page and try again.