2007 Fall TV Preview: Brothers & Sisters On ABC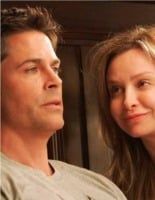 Brothers & Sisters - Season 2
Premieres: Sunday, September 30th, at 10 p.m. EST
Network: ABC
Creator(s):Ken Olin, Jon Robin Baitz, Greg Berlanti, Mark B. Perry
Starring:Calista Flockhart, Rachel Griffiths, Sally Field, Rob Lowe, Ron Rifkin, Patricia Wettig, Danny Glover
Website: ABC.com
Brothers & Sisters follows the California-based Walker clan as they Struggle – with a capital S – through modern life. Last season, devoted mom Nora (Sally Field) suffered through the death of her husband, only to learn he'd been harboring a mistress for decades. Eldest sibling Sarah (Rachel Griffiths) left a high-powered corporate job to try and salvage her failing marriage to Joe (John Pyper-Ferguson) and run the family business, Ojai Foods, which her dad left in ruins. Gay attorney Kevin (Matthew Rhys) delved into the dating scene while trying to keep the family out of legal trouble.
Middle brother Tommy (Balthazar Getty) tried to keep his wife Julia (Sarah Jane Morris) happy, while opening a winery with his father's mistress, Holly Harper (Patricia Wettig). Yeah, try discussing THAT around the dinner table.
Baby brother Justin (Dave Annable) dealt with addiction and post-traumatic war stress, while Kitty (Calista Flockhart) hit the campaign trail with presidential candidate Senator Robert McCallister (Rob Lowe), who's both her boss and her fiance.
Saul Holden (Ron Rifkin), the emotional pillar of the family, started questioning his identity after a shared moment with a former flame – a former male flame. And Rebecca (Emily VanCamp), the illegitimate daughter of William and Holly, is just trying to figure out how to fit into this crazy clan.
And you thought your family was screwed up.
The angst and upheaval will continue into Season Two, as Kitty and Robert make wedding plans while fending off his ex-wife's (Marin Hinkle) plans to reveal all their secrets on a talk show. Tommy and Julia try to recover from losing one of their preemie twins, and Nora deals with saying buh-bye to two of her kids: Justin was deployed to Iraq, and Kitty moved in with Robert. But Nora will have plenty to fill the space, as romance brews with new love interest Danny Glover. It's a match made in hell, since she's a hard-core liberal, and he's a staunch Republican. Something tells me he'll fit right in.
Romance, divorce, infidelity, addiction, war, and death have pock-marked the Walker clan. Sure, they're flawed, but they make us feel SO much better about our own lives.
Your Daily Blend of Entertainment News
Thank you for signing up to CinemaBlend. You will receive a verification email shortly.
There was a problem. Please refresh the page and try again.