Adult Swim Greenlights Childrens Hospital Spinoff Newsreaders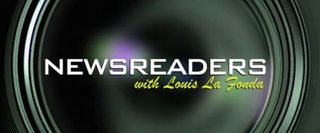 If you haven't caught Childrens Hospital, a comedy program initially airing on the web and now finding its home on Adult Swim, I could give you any number of reasons why it's worth a watch. However, I won't, if only because I am certain TV Blend's Nick Venable has already outlined the positives pretty clearly. Instead, I will hint at only one of Childrens Hospital's best plotlines – the epic "Newsreaders."
Newsreaders started out as an irreverent news program within a program appearing during Season's 2 and 3 of the hit late night comedy. Apparently the episodes featuring the news satire have been pretty popular because Deadline is reporting the late night programming network has greenlighted a Newsreaders spinoff series, set to begin production during the summer months. Childrens Hospital creators Rob Corddry, Jonathan Stern, and David Wain are also behind the spinoff show.
It seems like the upcoming program is quickly getting its feet on the ground. Jim Margolis, formerly of The Daily Show staff, has joined the crew as showrunner. Mather Zickel, who appeared in the "Newsreaders" episodes of Children's Hospital, is set to reprise his role as lead anchor Louis La Fonda on the upcoming show. I'm not completely sold the news satire format will work for a longer comedy, but with all the names involved, I am certainly willing to give the show a watch. What else do we all have going on that late at night, anyway?
Your Daily Blend of Entertainment News
Thank you for signing up to CinemaBlend. You will receive a verification email shortly.
There was a problem. Please refresh the page and try again.