What To Watch On Streaming If You Like Rick And Morty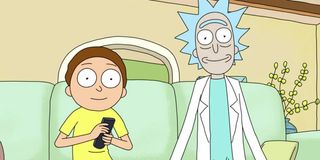 It is odd to consider the fact that one of the most popular science fiction TV shows in the last decade is an animated send-up of the genre itself, but with a touch of relatable family drama. That grounding detail may be the secret as to why Rick and Morty can be so complex and referential, yet achieve almost universal accessibility.
Co-created by Dan Harmon and Justin Roiland (the latter of which also voices the title characters), Rick and Morty follows the hilarious, perplexing and often harrowing adventures through time and space of the world's smartest alcoholic scientist and his meek, young grandson, who is clearly tagging along for many of these dangerous quests just to escape his dysfunctional life at home. In fact, almost anytime Morty's father, Jerry (Chris Parnell), mother Beth (Sarah Chalke) and sister Summer (Spencer Grammer) get involved, things seem to get worse. Of course, in the end, the root of the problem is almost always traced back to Rick, whose deep-seated self-loathing and emotionally distant behavior became a major focus of the recent Season 4 finale.
Well, as any devoted fan of Rick and Morty knows all too well, it is probably going to be a while before we see more episodes of this surprisingly brilliant show. Fortunately, there are plenty more TV shows (and movies alike) of similar themes and tones or even exact plot descriptions that you can "get schwifty" with for the time being. Fifteen now available to stream come to mind.
Solar Opposites (Hulu)
For his latest creation, this time in collaboration with Rick and Morty producer Mike McMahon, Justin Roiland brings us more bizarre, otherworldly misadventures, but from the point of view of otherworldly beings who are stranded on Earth. A Hulu original animated series starring the voices of Roiland, Thomas Middleditch, Sean Giambrone and Mary Mack, Solar Opposites is most entertaining sci-fi, dysfunctional family comedy since... well, Rick and Morty. Stream Solar Opposites on Hulu here.
Community (Netflix, Hulu)
Few shows have the same seamless balance of pop culture references, deconstructive self-awareness and relatable social themes like Rick and Morty, but among them is Community, the beloved NBC (and later Yahoo!) series that defined what makes a cult sitcom from creator Dan Harmon. The highly inventive, thoroughly endearing, and genre-spanning day-to-day lives of a close-knit study group make community college more exciting than you would ever imagine. Stream Community on Netflix here or on Hulu here.
Back To The Future (Netflix)
Fans of Rick and Morty owe the mere existence of the series to this invigorating, timeless sci-fi classic from producer Steven Spielberg and director Robert Zemeckis, which was the focus of an animated short spoofing the relationship between Marty McFly (Michael J. Fox) and Emmet "Doc" Brown (Christopher Lloyd) and their time-traveling DeLorean. The entire trilogy is currently available on Netflix, but widely considered the best is the first installment, 1985's Back to the Future, which is a rousing, unforgettable escape from 1955 that rarely fails to earn a tribute in subsequent time travel adventures. Stream Back to the Future on Netflix here.
The Mandalorian (Disney+)
Another iconic duo that one could compare Rick and Morty to is Pedro Pascal's gruff, testy interplanetary bounty hunter and the endearingly innocent, yet inadvertently problematic unnamed alien Child (otherwise referred to by fans as "Baby Yoda") in Jon Favreau's Disney+ exclusive Star Wars series that seems to garner more love than the movies these days. Also like Rick and Morty, The Mandalorian crosses streams with other genre styles, particularly the Western, and it's not above sprinkling comic relief in between the more somber and action-packed moments of first eight episodes. Its highly anticipated second season is set to drop in October 2020. Stream The Mandalorian on Disney+ here.
The Fly (Starz)
In the apocalyptic Rick and Morty episode "Rick Potion #9," Rick's attempt to reverse the effects of a virus turning the town into Morty-obsessed zombies ends up transforming them into grotesque creatures referred to as "Cronenbergs," which is a loving tribute to body horror pioneer David Cronenberg. The filmmakers's best work in the subgenre is arguably his 1986 reimagining of The Fly, starring Jeff Goldblum as a scientist slowly undergoing a dreadful metamorphosis into a giant insect. This harrowing Oscar-winner for Best Makeup will make you afraid... very afraid. Stream The Fly on Starz here.
One Punch Man (Netflix, Hulu)
One of the funniest things about Rick is that he is so knowledgeable and resourceful that even the most dire and bizarre threats are of barely any consequence to him, almost to the effect of tedium. Suffering a similar fate is the title hero of One Punch Man, a teenage vigilante whose unfailing ability to defeat any enemy with a single attack forces him into an existential crisis in this popular anime based on the manga by Yusuke Murata that pokes fun at the superhero lifestyle in some hilariously inventive ways. Stream it on Netflix here or Hulu here.
Honey, I Shrunk The Kids (Disney+)
On the other hand, one scientist of undeniable brilliance who still has a few things to figure out is Wayne Szalinski (Rick Moranis), who does not realize that his passion project, a machine that can change the size of matter, is a success until it accidentally makes his son, daughter and next door neighbors' two boys microscopic. Soon, the youngsters struggle to survive the adventure of their lives without leaving the backyard in Honey, I Shrunk the Kids, Disney's fun, inventive sci-fi hit with some wild, award-winning visual effects that still hold up after more than 30 years. Stream Honey, I Shrunk the Kids on Disney+ here.
Firefly (Hulu)
Fans of Rick and Morty have the burden of waiting upwards of years between seasons, but at least there have been more than 40 episodes thus far, as opposed to 11, which is how long Firefly lasted when it premiered on Fox in 2002. Joss Whedon's sci-fi take on The A-Team (starring geek god Nathan Fillion) at least was given closure in the form of the 2005 feature film Serenity, and all 14 episodes of the unfinished season are available to stream, but its most devoted followers will always be wanting more of this astonishingly creative world that puts the lawless climate of the Old West into outer space. Stream Firefly on Hulu here.
The Cabin In The Woods (Hulu, Amazon Prime)
Speaking of Joss Whedon, Dan Harmon and Justin Roiland probably would get along great with him and Drew Goddard, the creative duo behind a 2011 film as cartoonishly wacky, richly disturbing and jam-packed with loving pop culture references as any Rick and Morty episode. While it is best to enter The Cabin in the Woods knowing as little about it as possible, I will say it involves five college students (including Chris Hemsworth) having one really shitty time during spring break getaway in just about the most brilliant deconstruction of the horror genre since Scream came out in 1996. Stream The Cabin in the Woods on Hulu here or Amazon Prime here.
Ash Vs. Evil Dead (Netflix, Starz)
One film that The Cabin in the Woods blatantly pays homage to is Sam Raimi's The Evil Dead, the earnest first installment of a horror franchise that grew increasingly cheesier and achieved the perfect balance of gore and slapstick in Ash vs. Evil Dead. Any Rick and Morty fan who wants to see more of its signature dark humor and graphic violence in a live-action setting can look no further than this series continuation that marked Bruce Campbell's long-awaited return as the titular aging, chainsaw-handed "Deadite" hunter for three season of non-stop, explosive demon-busting action. Stream Ash vs. Evil Dead on Netflix here or on Starz here.
Needful Things (Starz)
Another Rick and Morty episode that unsubtly took inspiration from a previous work is "Something Ricked This Way Comes," which is actually a direct send-up of Stephen King's Needful Things, a novel about a shop selling everything locals could want, but for the price of one horrifying twist. The 1993 film adaptation of the book, starring Max von Sydow, Ed Harris and Die Hard's Bonnie Bedelia, is an entertaining rural fantasy that fans of Rick and Morty will especially have fun with picking out how it compares to the series' spoof. Stream Needful Things on Starz here.
Scott Pilgrim Vs. The World (Netflix)
Rarely is Rick and Morty properly recognized for its remarkable achievement in convincing the audience to root for an otherwise unlikable protagonist, which is also one of the more overlooked masterstrokes of Scott Pilgrim vs. The World, director Edgar Wright's visually dazzling, high-energy adaptation of Brian Lee O'Malley's graphic novel series. Michael Cera's title "hero" already gets himself into some romantic woes, and despicably so, before he is forced to defeat his crush's (Mary Elizabeth Winstead) seven evil exes in a world that combines mundane reality with imagery straight out of sci-fi movies and video games. Stream Scott Pilgrim Vs. The World on Netflix here.
Spaced (Hulu, Tubi)
Speaking of Edgar Wright, before Rick and Morty received praise for splicing of genre tropes with sitcom themes, he, Simon Pegg and Jessica Hynes (known professionally as Jesica Stevenson) did the same thing with this popular British series about good friends who must pose as a couple to land an apartment overrun with some odd characters. Spaced is one of the few comedy series of the late 1990s that still feels surprisingly timeless, not just for its inventive references to pop culture iconography, but how it turns the everyday struggles of of the average twenty-something into something uniquely iconic itself. Stream it on Hulu here or on Tubi here.
Monster House (Hulu)
Speaking of iconography, how has Monster House, another team-up between the young and the old against strange circumstances produced by Steven Spielberg and Robert Zemeckis, not achieved icon status yet? If you ask me, this Oscar-nominated, animated adventure about a trio of tweens who discover the creepy house next door is a living creature should fall on every movie fan's list for mandatory Halloween viewing, especially with the whole family. Stream Monster House on Hulu here.
Adventure Time (Hulu, HBO Max)
If you wanted to continue your Rick and Morty kick while spending time with younger family members, Justin Roiland actually voices the character of Lemongrab from this equally inventive and action packed animated adventure series from Cartoon Network (a.k.a. Adult Swim before dark). Following the escapades of a human boy (Jeremy Shada) and a magic dog (John DiMaggio) in a bizarre fantasy land, Adventure Time is ceaselessly witty and cleverly exciting enough to appeal to all ages. Stream Adventure Time on Hulu here or HBO Max here.
What do you think? Would these movies and TV shows go well with a side of Szechuan sauce, or are they just the inferior copies of Rick and Morty you feel would be best if kept in the Citadel? Let us know in the comments, and be sure to check back for any information and updates on this hit Adult Swim series, as well as even more streaming recommendations, here on CinemaBlend.
Your Daily Blend of Entertainment News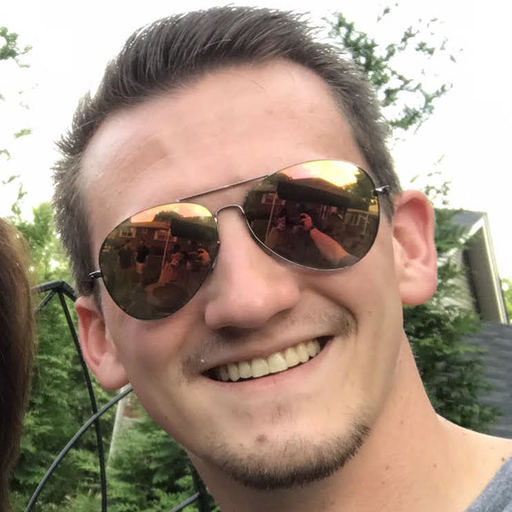 Jason has been writing since he was able to pick up a washable marker, with which he wrote his debut illustrated children's story, later transitioning to a short-lived comic book series and (very) amateur filmmaking before finally settling on pursuing a career in writing about movies in lieu of making them. Look for his name in almost any article about Batman.